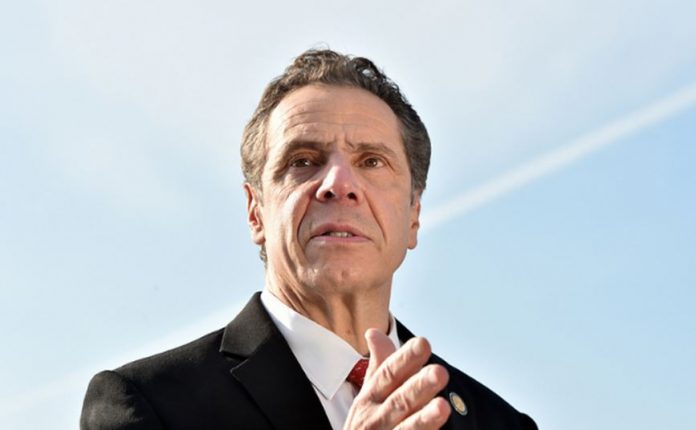 New York Governor Andrew Cuomo signed into law legislation that allows undocumented immigrants apply for driver's licenses.
State Senator Luis Sepúlveda introduced the the Driver's License Access and Privacy Act (Green Light NY) to restore the right to obtain a license, regardless of immigration status.  Prior to 2001, such law existed in New York.
Before signing the Driver's License Access and Privacy Act, Cuomo requested the Solicitor General to review it to make sure that undocumented immigrants who will apply for driver's licenses will not be put at risk for deportation. However, the Solicitor General remained unresponsive, according to Alphonso David, counsel to the Governor, on Monday.
The Governor made the decision to approve the legislation after New York Attorney General Letitia James expressed confidence that there are "safeguards" in it. She also expressed confidence that they can defend the bill in court and it "cannot be weaponized to be used against undocumented individuals," said David.
In addition, David said, "Governor Cuomo has supported this policy for over a decade. The key to this bill is not the political intent but the legal effect. We hope the Attorney General's assessment is correct for the safety of the thousands of undocumented individuals who are relying on her legal opinion."
On Monday night, the Governor's senior adviser Rich Azzopardi confirmed that the legislation has been signed.
Green Light bill will help improve road safety in New York
In a statement, Sepúlveda said, "This legislation will not only provide undocumented immigrants with a legal solution to obtain a driver's license, but its positive impacts will include significant economic growth, improved road safety, and it will keep hardworking families together. Millions of dollars will be raised in revenue, auto insurance premiums will decrease, and local economies will see a boom as earnings and spending increase."
He added, "In a time when immigrants are being scapegoated for every ill in our country, this is our opportunity for New York State to show our courage and strength, and stand up for the marginalized communities. For economic, safety, and moral reasons, our communities deserve the Green Light Bill."
New York joined a dozen states including California that implemented a law offering driver's licenses to undocumented individuals.