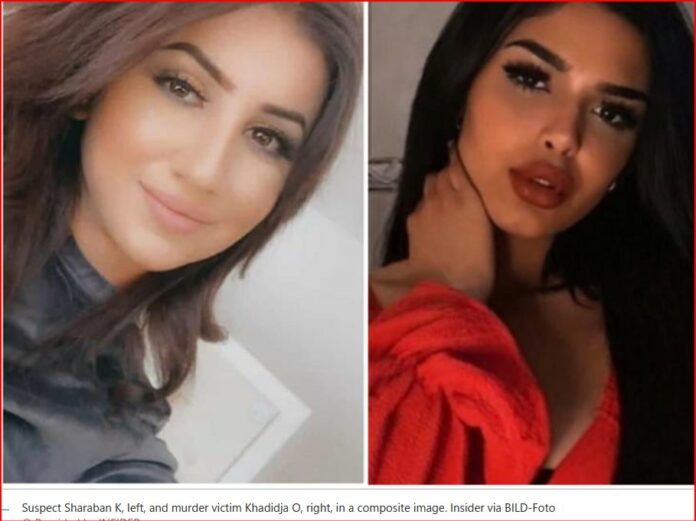 A strange case in Germany is known as the Doppelgänger Murder.  Sharaban K., a 23-year-old German-Iraqi woman, allegedly orchestrated a scheme to fake her own death by searching social media for and killing her lookalike.
According to the daily Sueddeustche Zeitung, the German-Iraqi was a beautician who entrapped the victim via Instagram by offering her cosmetics.
As the investigation continues, the Ingolstadt state prosecutor's office has charged Sharaban K. with attempted incitement to murder in addition to the original charge of first-degree murder. If convicted, she and her boyfriend Sheqir K. could face life in prison. Both suspects remain in custody as the case unfolds.
The details of this perplexing family murder plot have recently taken an even darker turn, as it was revealed that Sharaban had previously attempted to hire someone to murder a relative.
According to prosecutors, in mid-July of last year, evidence from Sharaban's cell phone indicates that she made a payment to an individual to carry out the murder of one of her family members.