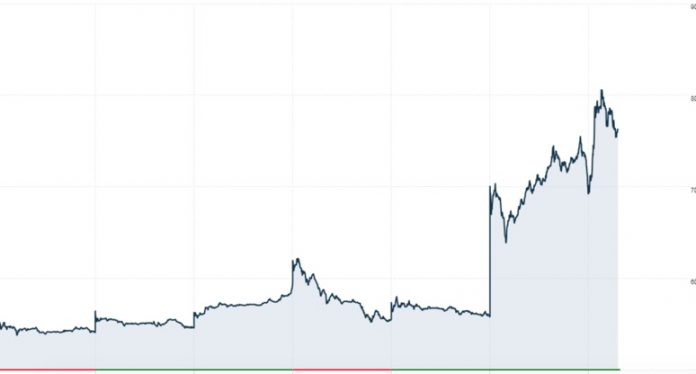 Today the Dow Jones plunged more than 800 points in its worst drop since February.  Tech stocks such as Amazon took the greatest hits.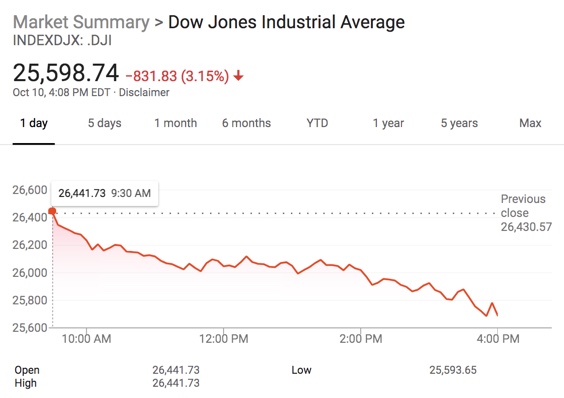 Rising rate fears and a pivot out of technology stocks have made it a rough last few days for most tech stock holders. The Dow dropped four of the last five sessions, losing nearly 900 points.
Shares of Amazon declined 6.2 percent on Wednesday, while Netflix slid 8.4 percent. Facebook and Apple also fell more than 4 percent each. These stocks are top performers for the year and for most of the bull market.  For the overall tech sector in the S&P 500, it was the worst day in seven years.
"People are getting out of the high-flying tech names right now," said Larry Benedict. "I think people are under-hedged; there could be more pain ahead."
While most of the big tech stocks dropped today, Upwork (UPWK) rose.
Upwork listed its IPO last week and sky rocketed 40% in one day.    As an investor in Upwork I firmly believe in the company's fundamentals, which I went delved into further in this post: Upwork is more valuable than LinkedIn.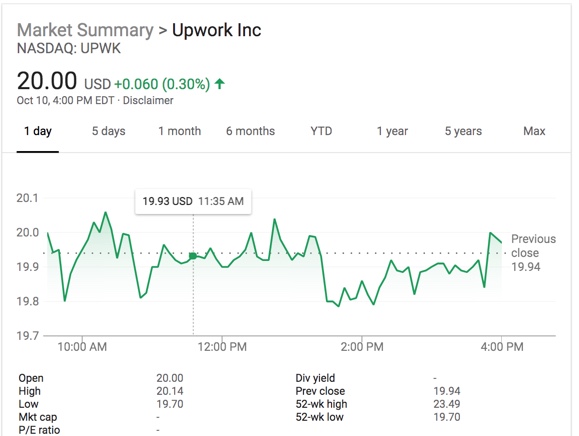 Over the next 3 years I wouldn't be suprised if Upwork's stock rose to over $200 a share.   The company has strong a turnkey platform that will grow exponentially with the upcoming national advertising campaign it plans to launch with part of the $90M+ from the IPO.   This ad campaign will drive significant growth in both businesses and freelancers on Upwork, which in turn will cause a significant increase in revenue.
While there may be a temporary downturn of the Upwork stock, I believe that it is the smartest tech stock to invest in right now.  Facebook has seen its day and Amazon could quickly fall (like we saw today) for a number of reasons.
Moreover, Upwork is a monopoly.   There are no other freelancer networks that come close to it and with the volume of capital Upwork raised during its IPO will widen the competition gap.  As tech companies plummet, Upwork is on its way up!