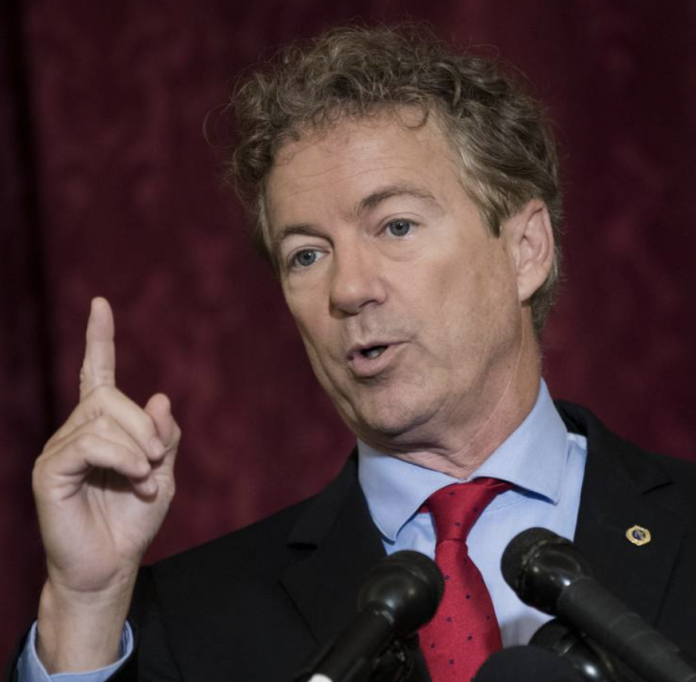 As a member of the White House coronavirus task force, Dr. Anthony Fauci has become widely-recognized in America. Recently, the people in this country learned of the doctor's decision to "self-quarantine" after coming into contact with a COVID-19-positive individual.
Fauci is also a figure of controversy. One reason pertains to his prior claim that our country will never return to normal without a vaccine; experts claim that any potential vaccination for COVID-19 is at least 12-18 months away. Due to this matter and several others, some Americans have urged for President Trump to fire Fauci. Thus far, the president has yet to do this.
Earlier today, Fauci participated in a Senate Health Committee conference. During this time, Doctor/Sen. Rand Paul reminded Fauci that he's not the "end-all" when dealing with COVID-19 in America.
A Closer Look at Sen. Paul's Remarks to Fauci
When Paul spoke during the Senate Health Committee conference, he noted the "wrong prediction after wrong prediction" that medical professionals have delivered regarding this virus.
One example of a wrong prediction is the estimation of deaths. The amount of Americans who have died from COVID-19 is significantly lower than health experts originally claimed they'd be.
After noting the pattern of incorrect predictions, Sen. Paul stated that Fauci is not the "end-all" or the person who can unilaterally make decisions.
In the doctor/senator's own words:
"As much as I respect you Dr. Fauci, I don't think you're the end-all. I don't think you're one person who gets to make a prediction." 
Response from Fauci
Following strong statements from the Kentucky GOP senator, Fauci attempted to defend himself. The coronavirus task force doctor claimed that he has never "made [himself] out" to be an end-all; however, Fauci's prior claim that America will never return to normal without a coronavirus vaccine implies otherwise.
Nevertheless, Fauci pushed back on Paul's claims by stating that he uses "the best scientific evidence" to give health advice. Fauci also made sure to note his status as "a scientist, a physician, and a public health official."
After asserting that he's not the end-all, Fauci immediately claimed that America shouldn't be "cavalier" in reopening schools during Fall 2020.