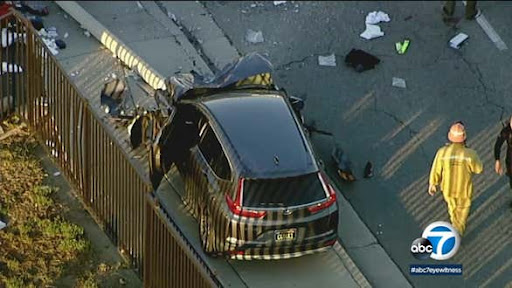 Nicholas Joseph Gutierrez, 22, of Diamond Bar was arrested Wednesday. And accused of attempted murder of a peace officer(s) in a California crash. Authorities allege the driver intentionally slammed into a group of law-enforcement recruits who were doing a training run in Whittier.
The events happened Wednesday morning. The California crash area was near the intersection of Mills Avenue and Trumball Street in South Whittier. 
Sheriff Alex Villanueva detailed how the class of about 75 recruits were involved in a training exercise running when the driver crashed into the group.
The recruits are from several different police departments including the Bell, UCLA, Glendale, Pasadena, and El Segundo. There were also several sheriff's department recruits.
25 of the runners were injured. The injuries were so severe that 5 are in critical condition with injuries ranging from head trauma to loss of limbs. And one of the recruits is currently on a ventilator. 
According to the Los Angeles Sheriff's Department, the five injured patients were sent to different local hospitals. "This includes UCI Medical Center, St. Francis Medical Center, LAC+USC Medical Center, and PIH Health Whittier Hospital."