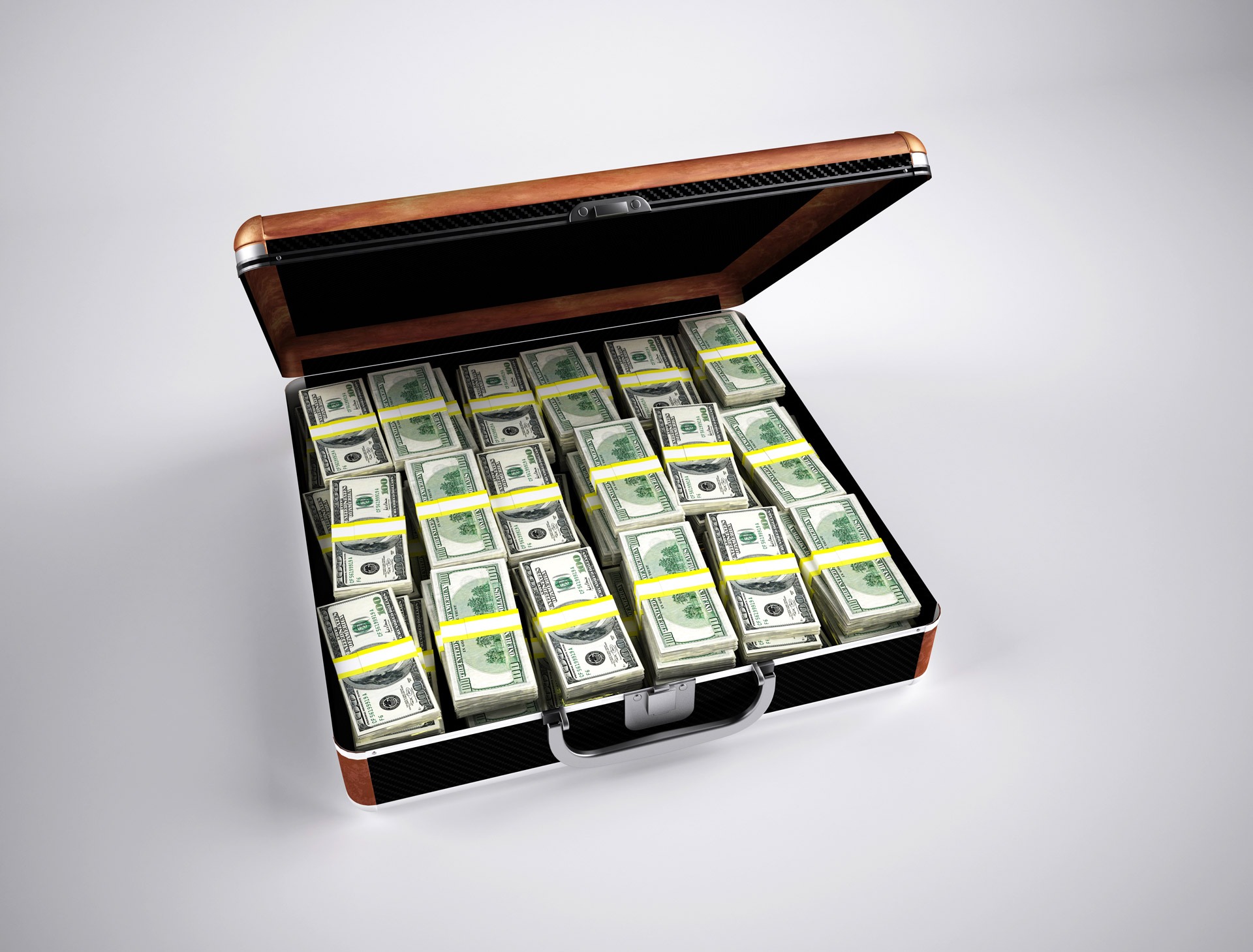 In 2015, a woman wrote to the Florida Attorney General about her 84-year-old mother, Ruby Helms, whom she said spent all her Social Security and Veteran's benefits on scams. She lost out on over $50,000, her retirement investments, and jewelry. She went into extreme debt. She wrote, "I obtained copies of the checks and identified a pattern that fees from a significant number of these differently named sweepstakes were deposited in PACNET accounts."
A woman from California, Jennifer Bell, noticed that a handful of checks sent to three different places were saved from an older relative's digital bank records and were all stamped with "PacNet." The 87-year-old woman who signed the check was struggling with dementia and sent thousands of dollars to many different fraudsters. Bell and other family members learned that the woman drained the $100,000 balance on a reverse mortgage which forced the family to give up the property. Bell said, "It's horrifying to think she was able to give that away in less than five years…of all of the things she didn't want…she didn't want to be in a nursing home. Because she gave all of her money away, her worst nightmare happened." She died just last year.
PacNet doesn't send out these solicitations, so victims of the scams don't know where else to turn to get their money back or how to make these mail-fraud letters stop. According to the Treasury Department, PacNet "has a lengthy history of money laundering by knowingly processing payments on behalf of a wide range of mail fraud schemes."
They add that although PacNet recognizes the "fraudulent activity of its clients," they still process checks for them. This fraud is nothing new: a mail fraud victim receives a letter saying they won a few million dollars, but to claim it, he/she needs to pay a small sum. They pay it, and that money is processed via PacNet, who deposits the money using one of its many bank accounts all over the world, and they then send the funds to (minus the commission and fees) to the fraudulent company. So, while PacNet is benefiting off of fraudulent activity, they are processing the payment and not committing the fraud itself.
Over 20 years ago, Rosanne Dronsfield was a low-level bank employee in Canada. The banks she worked for shut down multiple accounts of direct-marketing clients because the way they were making their money seemed suspicious. This inspired Dronsfield to use her experience and connections to create a new business, PacNet Services, Ltd. This company would act as a payment processor that would cater to the clients that the banks wouldn't deal with. Her organization, rather than providing bank accounts to these customers, uses its own bank accounts all over the world to process payments and distribute to clients in the countries they are based in. It started as a small operation in 1994 in Vancouver, and quickly expanded to over a dozen countries around the world.
PacNet's combination of relaxed conditions and widespread access has made it easy for scammers to take advantage of the service.
On September 22nd, 2016, OFAC designated PacNet as a "significant transnational criminal organization." The government argued that PacNet is part of an international network that steals millions of dollars from the elderly and other vulnerable parties. This designation places the payment processor on a list alongside some of the world's most deadly criminal organizations. These criminal organizations include groups like the Los Zetas, Yakuza, and MS-13.
John E. Smith, the OFAC acting director, stated that "PacNet has knowingly facilitated the fraudulent activities of its customers for many years, and today's designations are aimed at shielding Americans and the nation's financial system from the large-scale, illicit money flows that are generated by these scams against vulnerable individuals. Treasury will continue to use its authorities to respond to the evolving nature of transnational organized crime."
PacNet denied these allegations multiple times. On their Facebook page, they wrote, "We absolutely and categorically reject the allegations made against us regarding our processing for direct mail campaigns. We will vigorously defend ourselves against these unproven allegations." Peter Ferlow, the husband of the director, manager, or company secretary of many PacNet-linked companies, added, "I find it surprising that the authorities haven't provided any evidence to shut somebody's company down. The company and all the principles and higher managers in the company are now listed on the U.S. Treasury site with personal home addresses and nobody's guilty here. Like, what is going on? It's kind of wrong."
Because of these sanctions, US banks, businesses, and citizens cannot do business with PacNet, and their US-based assets have been frozen. OFAC, echoing the sentiment of the Treasury Department, said that the organization is a "third party payment processor of choice for perpetrators of a wide range of mail fraud schemes." Aside from PacNet itself, the OFAC sanctions include 12 people and 24 entities across 18 different countries. Alongside a press release, OFAC published a chart of these individuals and entities.
Before the OFAC designation, US authorities warned PacNet of criminal business partners and asked that they stop dealing with them. In one 2014 case, PacNet received subpoenas from the Iowa State Attorney General for allegedly victimizing the elderly and enabling fraudsters. PacNet continued to process these controversial transactions until the fraudsters themselves were shut down by law enforcement.
PacNet's designation stems from Executive Order 13581, called, "Blocking Property of Transnational Criminal Organizations." The rationale behind the order, issued in 2011 by President Barack Obama, was that many foreign criminal organizations were gaining more power through sophisticated technology, and were becoming a growing threat to the United States.
According to SanctionsAlert.com, the executive order "freezes the property or interests in property of designated individuals or entities (1) within the jurisdiction of the US; (2) within the control or possession of 'US persons'; or (3) that may come into the possession or control of any US person, including any overseas branch."
These individuals or entities are further defined as "A foreign person that 'constitutes a significant transnational criminal organization (TCO);' Any person that has materially assisted or supported any person whose property interests are blocked pursuant to the EO; Any person 'owned or controlled' by, or acts on behalf of, a person or entity whose interests in property are blocked pursuant to the EO."
Prior to this order, OFAC wasn't able to use its power on commercial organizations. The ability to place this designation on corporations meant that OFAC could freeze their domestic assets. The US government, of course, cannot force banks and companies in other countries to stop dealing with the companies on OFAC's list, but this effectively limits these organizations from operating stateside.
In comparison, in 2012, the US government said that HSBC was laundering money (over $800 million dollars). The London-based bank, which in contrast to PacNet, was alleged to be directly engaged in laundering activities. They reached a $1.9 billion settlement to settle the issue and were able to avoid the TCO designation and sanctions that were levied on PacNet.
The sanctions placed on PacNet are controversial, and because the designation rests on the back of an Executive Order, it can be altered. Executive Orders, while subject to judicial review, can bypass Congress, and usually deal with the enforcement of laws and policies. No congressional body has to approve an executive order, and it cannot overturn it. The only thing Congress can do is pass a law to cut funding for that order. A sitting president, however, could veto such a law, making it incredibly difficult for the legislature to overturn an Executive Order.
There are a few examples of the Judicial Branch intervening and overturning executive orders. In 1952, President Truman issued an Executive Order to prevent strikes during the Korean War by placing the US steel mills under federal law. The Supreme Court argued that the order was not valid because it wasn't clarifying a law, rather, it was trying to make a new one. The only other Executive Order that was successfully overturned by the Judicial Branch was an order by Bill Clinton in 1995. Clinton's order attempted to prevent the federal government from contracting with organizations that hire replacements for striking workers. The US Court of Appeals said that the Order was regulatory in nature and was superseded by the National Labor Relations Act.
The best and most common method to overturn an executive order is through the White House, where a new president's administration could legally reverse an order by the old administration. An example of this is President Bill Clinton's reversal of an executive order by Ronald Reagan that barred the use of federal funds for abortion in 1993. President Obama notably overturned a 2001 order by President George W. Bush that restricted public access to the records of former presidents.
In PacNet's case, the incoming Trump administration could overturn the Obama administration's Executive Order. Reversing the order would eliminate the TCO designation, which would then make it legal for PacNet to operate in the United States, and allow access to frozen funds and assets. While President-Elect Donald Trump has been public about his intentions to reverse many of the Obama administration's orders, he hasn't made any statements about this particular one.