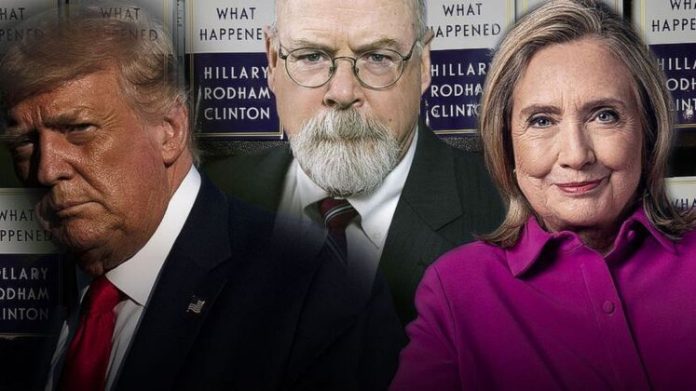 Special counsel John Durham filed a 23-page motion in DC on Wednesday. He is claiming the DNC, the 2016 Hillary campaign for president, Fusion GPS, and Democrat law firm Perkins Coie holding back relevant documents relevant to the investigation. 
Durham first requested the documents in February, and they are being withheld on claims for attorney-client privilege.
Durham's filing claims that out of 1,455 documents withheld by Fusion GPS only 18 emails involve an attorney. And that any claim of attorney-client privilege or work-product protection is not valid.
The filing notes that the DNC and Hillary for America are even trying to withhold communications between a Fusion GPS employee and tech executive.  "Despite the fact that no one from either the DNC or HFA is copied on certain of these communications."
Durham is asking for an "in-camera review" of the documents.
Hilary campaign "joint venture" to smear Trump
The special counsel filing comes in advance of the trial of Perkins Coie attorney Michael Sussmann. It is alleged that in 2016 he passed information about then-candidate Donald Trump to the FBI. And Sussmann allegedly was pushing the false narrative that the Trump Organization was secretly communicating with servers at Moscow-based Alfa-Bank.