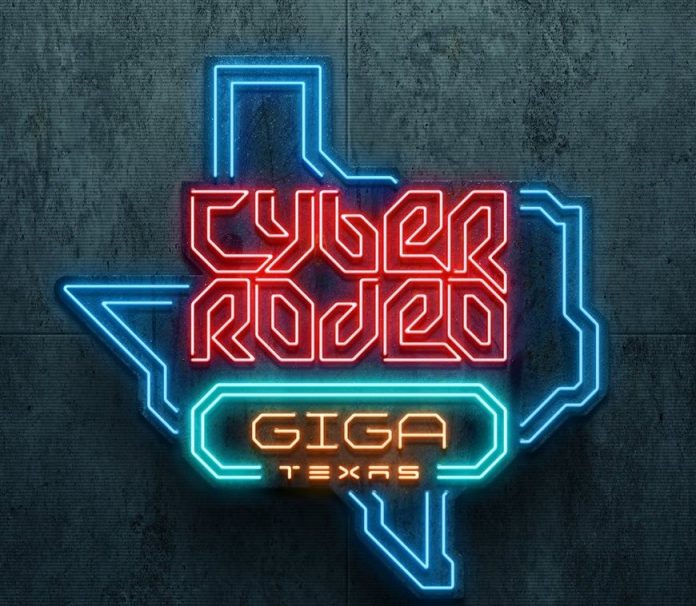 By all accounts, the Cyber rodeo was a success. Electric car lovers flocked to Austin, Texas for the huge party Thursday to celebrate the new Tesla Gigafactory.  It was reported that over 15,000 attended the invite-only event.
Tesla fans and owners posted plans for cross-country road trips. And many of the uninvited decided to just show up and try to find a way inside. They were disappointed but warned, in advance, that a ticket was required to join the party.
Online buzz was heightened by the announcement that Tesla stocks were up. And that CEO Elon Musk had taken an ownership interest in Twitter.
The 74-acre Gigafactory is also the largest factory in the world. And as Musk claims, "the most advanced car production facility that the world has ever seen."
Tesla fans have posted drone footage and other videos showing new vehicle models on display at the event. There are thousands of tweets and YouTube posts.
Sandy at Cyber Rodeo Giga Texas
Giga Texas has been in operation since late last year. It is the fifth and largest Gigafactory cranking out new design battery packs and vehicles for Tesla.
Since starting with a car plant in Silicon Valley, Tesla has gone global with mega-factories in Berlin and Shanghai, as well as, in the US states New York and Nevada.
Gigafactory Berlin officially opened last month.
Elon Musk hosted Cyber Rodeo
The electric vehicles were the star of the show. But many of those present were excited to see the richest man in the world. 
Tesla's controversial founder and chief executive Elon Musk was dressed in black jeans and wearing a black hat and sunglasses.
 Elon Musk spent a lot of time talking about the factory. And his belief that it will become "the highest-volume car factory in America."  The Tesla team is projecting that eventually, the factory will produce over 1 million vehicles per year.
It was recently reported that more than a million vehicles from all Tesla production facilities were delivered in 2021. And that Tesla was the top-selling EV both in the US and globally.
He believes that Model Y will account for around 500,000 of those vehicles
He claimed that Model Ys are "revolutionary" for being built with only three major pieces. A front and back giant single-piece casting is joined by a structural battery pack. And the battery is the Tesla new 4680 battery cell creation.
At the end of his talk Musk explained that Tesla is officially delivering the first made-in-Texas Model Y vehicles on Thursday night. And he pointed to some Model Y's on the stage as he announced it.
The CEO Model Ys are "revolutionary" for being built with only three major pieces: a front and back giant single piece casting joined together by a structural battery pack enabled by Tesla's new 4680 battery cell.
Why Texas?
When a member of the audience called out "Why Austin?" And Musk said that they needed more space.
The South African serial entrepreneur is now ranked the world's richest man. He founded Tesla in Silicon Valley in 2003 but shifted its global headquarters to Austin late last year.
In the past Musk has clashed with California regulators. And he was livid that Tesla's Fremont plant was shut down at the height of the pandemic. 
Part of the Texas move is due to the promise of no corporate or personal income taxes. And Tesla received more than $60 million in tax breaks to build the factory, which is expected to employ 10,000 people over time.