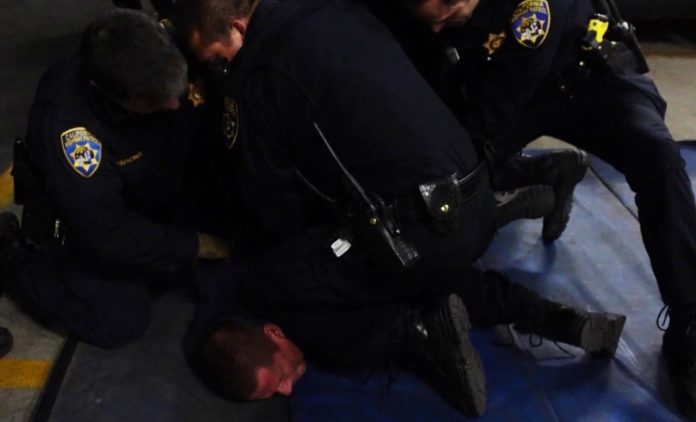 Edward Bronstein died in California two months before George Floyd's death in Minneapolis. A police officer killed him by kneeling on Floyd's neck. And there was widespread outrage. 
Bronstein's death hasn't gotten much attention. But the video was only released last month. 
The video was ordered to be released by a federal judge. And it will be a big part of the Bronstein family wrongful-death lawsuit. The suit was filed in December 2020. 
The family suing over the in-custody death is calling Los Angeles County District Attorney George Gascón to file criminal charges against the officers involved.
Edward Bronstein death video 
Edward Bronstein, 38, died early March 31, 2020. He was stopped by the California Highway Patrol. And they were forcibly taking a blood sample following a traffic stop. According to attorneys, the CHP was alleging he was driving under the influence.
The video shows a handcuffed Bronstein on his knees. He is in a parking garage in Altadena, a suburb of LA.