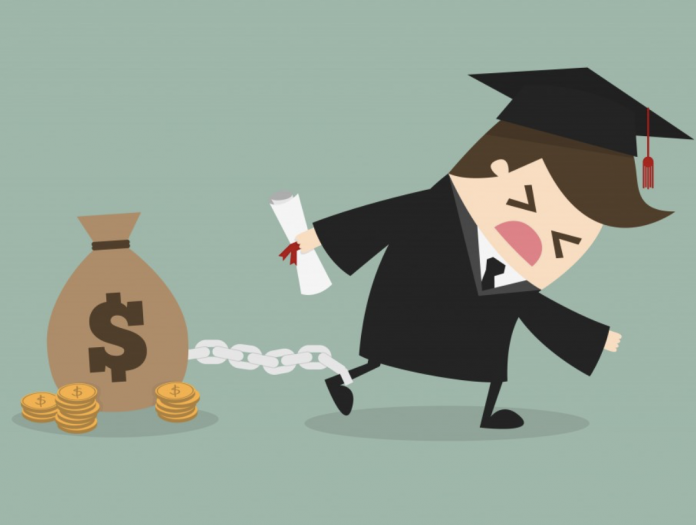 The Consumer Financial Protection Bureau (CFPB) imposed a $1 million civil money penalty against Edfinancial Services for deceiving student loan borrowers.
Edfinancial Services is a small, rapidly growing student-loan servicer based in Knoxville, Tennessee. The company promotes itself as an expert in providing assistance to borrowers regarding student-loan forgiveness, repayment options, and other types of loan cancellations.
According to the CFBP, Edfinancial lied to borrowers under the Federal Family Education Loan Program (FFELP) that they were ineligible for Public Service Loan Forgiveness (PSLF).
The Knoxville-based student loan servicer failed to inform borrowers that they could be eligible by consolidating their loans into Direct Loans and by meeting other qualifying requirements.
Additionally, there were instances when Edfinancial falsely told borrowers that their FFELP loans could not be consolidated.
Furthermore, the CFPB found that Edfinancial misrepresented to FFELP borrowers that they were making payments towards PSLF before loan consolidation. Many borrowers were led to believe that they were making progress toward becoming qualified for PSLF. In reality, they were not because they have not consolidated their FFELP loans into Direct Loans.
Moreover, Edfinancial lied to borrowers that certain jobs were not eligible for PSLF. The student loan servicer also failed to mention the PSLF when borrowers were inquiring about forgiveness options.
In a statement,  CFPB Director Rohit Chopra said, "Edfinancial's failure to tell the full truth to borrowers, so it could pad its bottom line highlights a systemic problem with loan servicing. When student loan companies lie about cancellation and repayment programs for borrowers, they are breaking the law."
Aside from the payment of a $1 million fine, Edfinancial is required to inform all affected FFELP borrowers to take advantage of the Department of Education's limited PSLF waiver before the deadline on October 31, 2022.
Under the waiver, any past payment on a federal student loan by a borrower working in public service can count toward PSLF, regardless of the payment plan, loan type, or whether the payment was made in full or on time. This includes payments on FFELP loans, according to the CFPB.
Federal Student Aid Chief Richard Cordra said, "Public employees provide important services in communities across America, We are making it clear to all companies that service federal student loans that they are expected to provide these borrowers with accurate information about how to get the loan forgiveness they deserve."