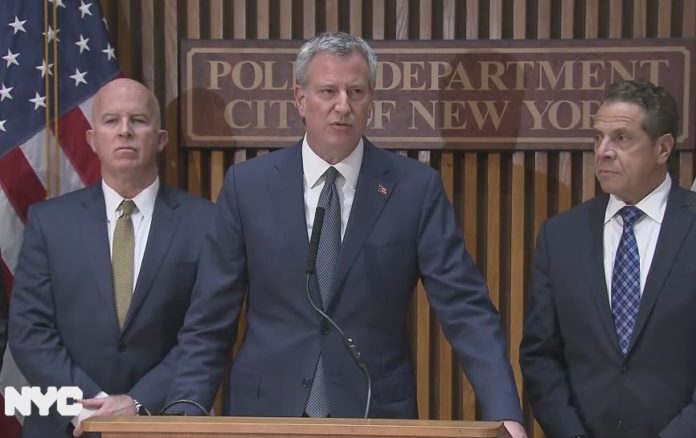 Eight people were killed and multiple others suffered serious injuries during a terror attack in New York City on Tuesday.
During a press conference, New York Police Commissioner James O'Neill said the suspect is a 29-year-old man.  He crashed a rental pick-up truck onto a bicycle path in lower Manhattan.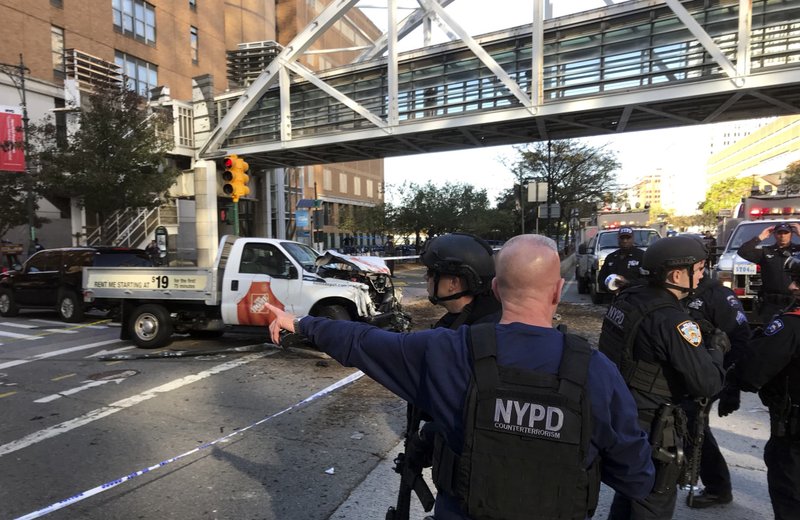 According to O'Neill, the attacker exited the vehicle brandishing two guns. He was shot in the abdomen by police and was transported to the hospital. Authorities recovered a paintball gun and a pellet gun from the scene. Investigation is ongoing.
On the other hand, New York Fire Commissioner Daniel Nigro, Six individuals died at the scene. Two victims were pronounced dead at the hospital. Eleven people were with serious but non-life-threatening injuries were brought to the hospital.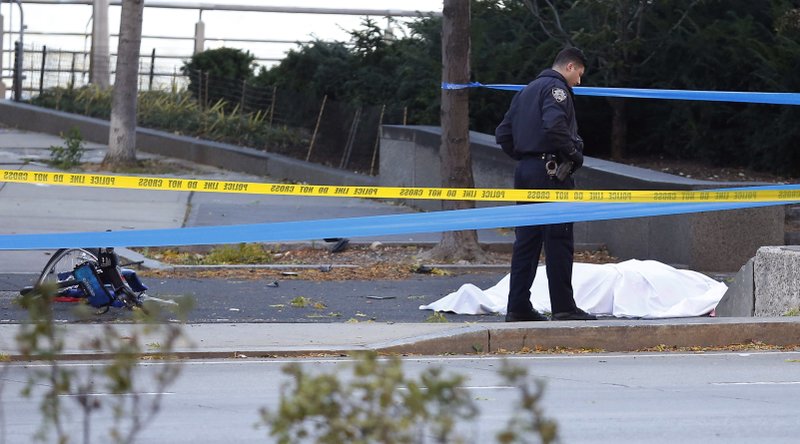 At the news briefing, New York City Mayor Bill de Blasio said the incident is a "painful and horrible tragedy." He said, "Let me be clear based on the information we have at this moment, this was an act of terror. A particularly act of cowardly terror aimed at innocent civilians."
He added, "We know this action was intended to break our spirit but we also know that New Yorkers are strong. New Yorkers are resilient and our spirit will never be moved by an act of violence…"
Furthermore, de Blasio emphasized that New Yorkers have been tested before and they don't give in to violence of terrorism.  According to him, "Well respond as we always do. We will be undeterred."
New York Gov. Cuomo says no evidence suggest a wider plot 
New York Governor Andrew Cuomo said preliminary investigation suggests that the attacker is a lone wolf, who committed an act of terror. According to him, at this point there is no evidence to suggest that that there is a wider plot to commit terrorism.
However, Cuomo emphasized the suspect's action is "meant to cause pain and harm and probably death and the resulting terror.
Additionally, Cuomo said, "New York is an international symbol of freedom and democracy," which makes it a "target" for those who oppose those ideologies. "We felt the pain before. We feel the pain today. But we go forward together. We go forward stronger than ever. We'll not gonna let them win," said Cuomo.