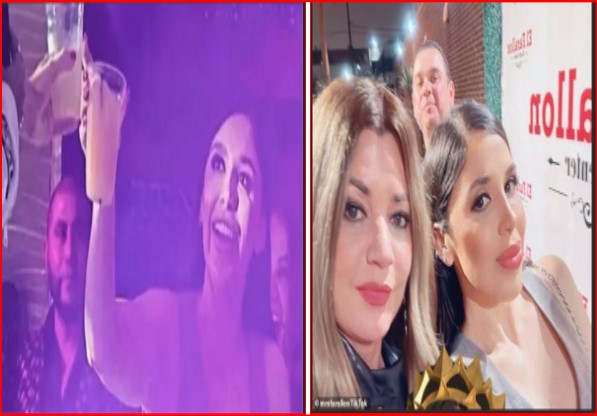 Emma Coronel Aispuro, the wife of the infamous Mexican cartel boss Joaquín "El Chapo" Guzmán, celebrated her early release from federal custody with a night of revelry at a Los Angeles club. 
The event marked her triumphant return to freedom after serving a three-year prison sentence related to her involvement in drug trafficking and money laundering conspiracies connected to her husband's notorious Sinaloa cartel.
Coronel, aged 33, had been sentenced in November 2021 and had to pay nearly $1.5 million in fines in addition to her prison time. Although she had faced accusations of aiding in her husband's audacious 2015 escape from a Mexican prison, she was never formally charged for this particular offense.
Initially incarcerated in a federal Texas prison, Coronel was transferred to an undisclosed transitional facility in California.
 Her release was celebrated in style at a Lynwood venue called El Farallon, organized by her attorney, Mariel Colón Miró, who also moonlights as a singer under the stage name "La Abogada," meaning "the attorney" in Spanish. During the event, Miró dedicated a song to her client, making it a night to remember for Coronel.