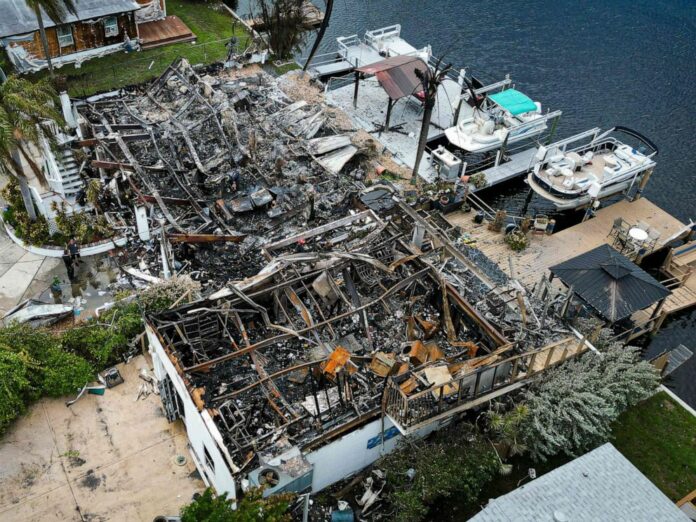 WASHINGTON— With the escalating occurrence of climate-related disasters, the insurance sector is reportedly facing overwhelming challenges; but it's the homeowners who are bearing the brunt of these changes, particularly those in the lower income brackets. A recent Senate committee hearing has laid bare the growing concerns over insurance companies pulling out of states like Florida and California, which are prone to natural disasters like hurricanes and wildfires. So, what does this mean for you?
Witnesses at the Senate Banking Committee were clear: it's the people with less money who are getting hit the hardest. Michelle Norris, the executive vice president of National Church Residences, a nationwide affordable senior housing organization, said their property insurance costs skyrocketed by a staggering 400% in just six years. Even those who own multiple properties aren't finding any negotiating power with insurance companies.
Disaster-Prone States Face Insurance Exodus
States heavily impacted by climate-related disasters, such as Florida and California, are finding it increasingly difficult to secure new policies. Insurance experts indicate that insurers are getting choosier about where they operate. This makes it extremely tough for residents in these areas to recover from calamities. It's not just affecting households; it's impacting the entire insurance ecosystem, making reinsurance—the insurance that insurance companies buy—also difficult to obtain.
According to an analysis by credit rating firm S&P Global Ratings, property insurance rates have shot up across the board. Sen. Elizabeth Warren pointed out, "Without insurance, millions of families will be at greater risk for climate crises." As whole communities lose their safety nets, the consequences could ripple through the entire economy.
The Political Blame Game
Republican senators, however, have their own take on the situation. They argue that it's not just climate change but also state regulations that are driving insurers away. For instance, Sen. Tim Scott brought up California's Proposition 103, a law from 1988 that requires insurance rates to get state approval. "When you can't make a profit, you don't stay in those states," he said, explaining why major insurers like State Farm and AIG are leaving these markets.
In Florida, lawsuits are aggravating the issue. Insurers in the state handle just 9% of all homeowner's insurance claims nationwide but make up a staggering 79% of related lawsuits. So, it's not just natural disasters; it's also a litigation crisis that's making things worse.
What Can Be Done?
Douglas Heller, director of insurance for the Consumer Federation of America, suggests that tax-free incentives should be given for home improvements that mitigate risk, like reinforced roofs or better drainage systems. "What we really need to be doing is putting our money upfront," he said. Heller argues that spending $1 on prevention now could save $5 to $7 in emergency rebuilding costs later.
The Data Gap
This Senate hearing comes right after Democratic senators, led by Elizabeth Warren, asked for comprehensive data to be collected on the impact of climate change on the insurance industry. This is crucial, especially considering natural disasters led to around $130 billion in insured losses globally last year. Just one event, Hurricane Ian, contributed to a massive $50-$55 billion loss in Florida and Cuba alone.
At the end of the day, this is about the mounting pressure on everyday people. There's a lack of transparency and questionable conduct among major insurers. While lawmakers' squabble over the root causes, it's clear that insurance companies are making strategic decisions that may benefit their bottom lines but could leave vulnerable communities high and dry. This isn't just about abstract figures and legislative fights; this impacts your pocket, your security, and your future.
By Samuel Lopez, special to USA Herald.