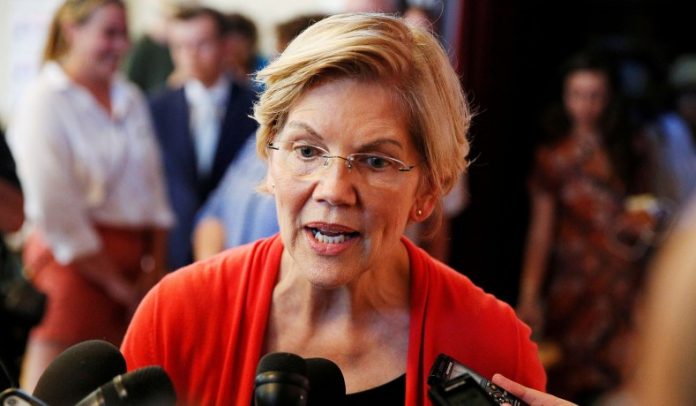 The latest targets of Senator and Democratic presidential candidate, Elizabeth Warren, are private equity firms. According to her, releasing the economy from the "stranglehold" of Wall Street will spur economic growth, help small businesses and raise wages. She calls her latest bill the Stop Wall Street Looting Act. This bill would impose regulations, new taxes and legal liabilities that are likely to make it too risky and costly for private equity firms to invest in struggling businesses.
What private equity firms do (a brief explanation)
As the name suggests, private equity firms raise money privately. Their investors are usually institutional investors, like pension funds. They also raise capital from investors who meet a certain set of criteria that allow them to make riskier bets. Private equity firms buy struggling companies or those they believe have a high potential for growth.
Their aim is to fix inefficiencies or speed up growth, and then sell the company. In some cases, trying to improve the health of a company means having to reduce staff or close factories.
Many private equity firms improve the operational efficiency of the companies they own. They make tough decisions and risk capital, so they need some reward to make it worth their while. Private equity firms have managed to turn around many companies, such as Dollar General, Dunkin' Donuts and Hilton Hotels.
New York-based Apollo Global Management is one firm known for buying struggling companies. Many large investors trust Apollo with half of its investments coming from public pensions and sovereign wealth funds. Morgan Stanley Venture Partners is another private equity firm that invests in high-growth companies in the healthcare and technology industry.
Negative impacts of the bill's proposals
 The billwould impose a 100% tax on fees paid to private equity firms from companies. It also proposes holding private-equity firms liable for legal judgments, pension obligations and debts of the companies in which they invest. This will result in a lack of incentive for private equity firms to invest in distressed companies. Why take risks if there is no reward?
Some private equity-backed companies, like Toys R Us, have filed for bankruptcy and workers protesting for months about severance pay have given Senator Warren an opportunity to tar all private equity firms with the same brush. She is rewriting bankruptcy law for private equity, including giving severance pay and pension contributions more priority in the creditor hierarchy.
The Warren bill also requires private equity funds to publicly disclose their fees and performance. Most private equity managers already disclose such information to investment partners. With this proposal, Senator Warren is trying to please union pension funds, giving them more leverage over private equity funds when making investment decisions. The irony of the situation is that public pension funds have been increasing investments in private equity funds in order to finance generous worker retirements.
Reactions to the bill and consequences it could have
 Private industry trade group, the American Investment Council, hit out against the bill on Twitter, saying that it would hurt workers, investment and the economy. It pointed out that 396,597 workers in Massachusetts rely on private equity to support their jobs. They see private equity firms as an engine for American growth and innovation.
Private equity firms benefit from risking capital and making tough decisions and their rewards are essential to attract capital to struggling firms. Envying the wealthy and wanting to take away their money for being successful is a populist vote grab that's bad for the economy and workers at every level.