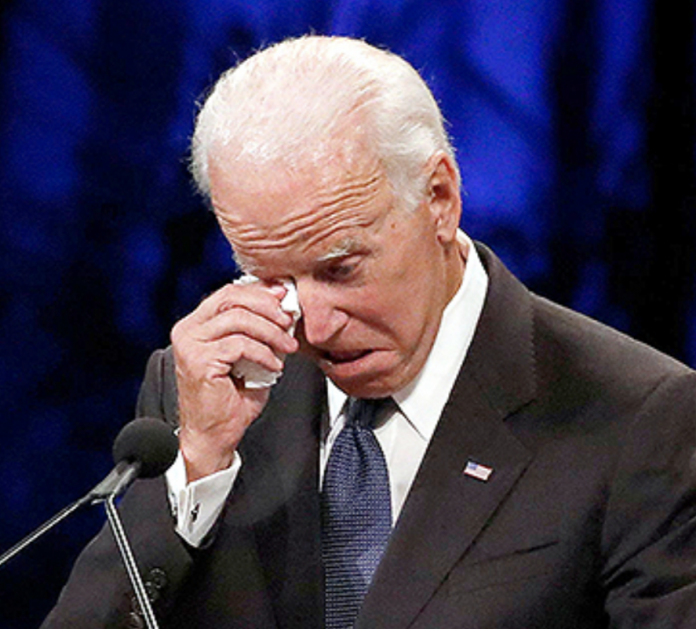 At this time, Biden's campaign is fraught with various blunders and gaffes. The former vice president continues to misspeak on very relevant issues. In the recent weeks, Biden has conflated poverty with race, confused the years which he served as vice president, and stated that he supports "truth over facts."
The repeated blunders understandably have Democrats worried; after all, Biden is the current frontrunner of their party. Many on the left-wing now have their doubts about whether or not Biden has what it takes to become the 46th president.
The former vice president didn't help his cause yesterday when he made yet another gaffe while campaigning in Delaware.
Reviewing the Latest Biden Gaffe
On Friday, Biden attended a campaign fundraising event during his time in Delaware. He referenced a prior speech alleging that President Trump is "fueling a literal carnage," although Biden confused the states in which he delivered the speech.
The former vice president made the aforementioned accusation against the 45th president in Burlington, Iowa, but Biden claimed that he spoke in Burlington, Vermont.
Additional Biden blunders include mistaking former British Prime Minister Margaret Thatcher for Theresa May and alleging that "poor kids are just as bright and talented as white kids."
Although Biden has personally attempted to clean up his gaffes and brush them off, his aides are concerned. Some have even suggested reducing the amount of times Biden speaks publically.
What Does President Trump Think of Biden's Blunders?
President Trump and Joe Biden have repeatedly sparred with one another, even before Biden entered the 2020 race. Since Biden's time as a presidential candidate, he's faced immense criticism from Trump. In the aftermath of Biden's numerous blunders, Trump maintains that Biden lacks the fitness to become the next president.
When speaking to the press about Biden's statements on poor children and white children, Trump stated that Biden isn't "playing with a full deck."
The Biden campaign later fired back, opining that Trump's "deck" is "full of jokers."
The current president has also taken to Twitter to issue censure towards Joe Biden in the wake of multiple blunders.
See for yourself:
Biden doesn't have a clue! I will solve the China problem. https://t.co/v0sAoVEAoB

— Donald J. Trump (@realDonaldTrump) August 15, 2019
Joe Biden just said, "We believe in facts, not truth." Does anybody really believe he is mentally fit to be president? We are "playing" in a very big and complicated world. Joe doesn't have a clue!

— Donald J. Trump (@realDonaldTrump) August 10, 2019