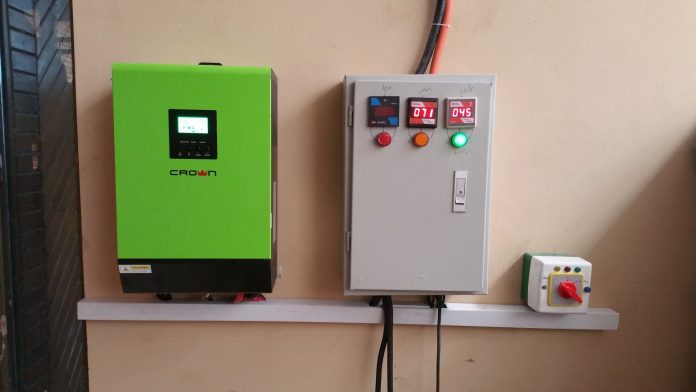 Thousands of Californians took to the streets to protest NEM 3.0. The California Public Utilities Commission (CPUC) net-metered solar tax proposal is on the agenda for January 27th.
Electric-vehicle maker Tesla CEO Elon Musk claims that the entire concept is a "bizarre anti-environment move."  Tesla is estimating new energy metering rules will add $50 to $80 per month to each solar customers' electric Bills. And that the NEM will hit everyone hard. And higher energy bills are not the answer. 
The net-metered solar tax includes about an 80% reduction in the payment for excess solar energy sent to the grid. It also adds an $8 per kW monthly charge for all solar customers whether they have battery storage or not. A common 8 kW system would be charged around $64 a month. With these fees solar becomes cost-prohibitive for most customers.
California Solar and Storage Association (CALSSA), organized protest events in front of the CPUC offices. And nearly 2000 protesters showed up in Grand Park, Los Angeles. The opposition to the net-metered solar tax is growing. And some experts are saying it could be catastrophic to the solar industry.
The Interstate Renewable Energy Council (IREC) claims that there are 230,000 workers in the U.S. solar industry. And SolarReviews estimates that 68,000 jobs are at stake due to the NEM proposed action. 
A recent survey held by SolarReviews found that 95% of active California solar shoppers would decline to go solar if the proposed decision is passed in its current form.
CALASSA has been vocal about their opposition. And they are trying to get the attention of the California Public Utilities Commission (CPUC) and Governor Gavin Newsom. Since both play a part in the decision to approve or table the NEM.
Net-Metered program 
The NEM program enabled over 1.3 million customers to install 10,000 megawatts of renewable generation. It primarily benefited a large number of mainly solar roof-mounted customers. The CPUC claims the program cuts demand on the state's electric grid by as much as 25%.
According to the CPUC, the NEM proposal would charge solar customers of Pacific Gas & Electric, Southern California Edison and San Diego Gas & Electric a "grid access" fee of $8 per kilowatt of installed solar monthly. Tribal and low-income customers are exempt. Customers would also pay peak or off-peak rates. 
According to a joint filing by PG&E, SCE and SDG&E, the total amount of subsidies currently given to net energy metering is $3.4 billion per year and could grow to $10.7 billion by 2030 without NEM reform. 
Estimates are that customers with no solar are paying an average of roughly $250 more per year on their electric bill to subsidize solar customers. And could pay roughly $555 more by 2030. 
"If adopted, this would be the highest solar fee anywhere in the country, including states hostile to renewable energy," Tesla said in a website statement. "In addition, the proposal would reduce the value of bill credits for solar energy sent to the grid by about 80 percent." 
Tesla merged with Solar City in 2016. And they continue to argue that imposing these types of fixed charges on solar customers prevents them from self-generating their own clean energy.
"It violates every tenant of regulatory fairness and is likely illegal under federal law," Tesla added. "The fixed charges cannot be avoided by adding a battery and would need to be paid regardless of whether the solar customer exports energy to the electric grid." 
The company also warned of the "dramatic change" from current NEM policy. It will reduce customer adoption of clean energy in California. And it is even worse since it is difficult to meet the state's climate goals. And it reduces the grandfathering period short-changes customers who made an investment in solar under the previous policy.