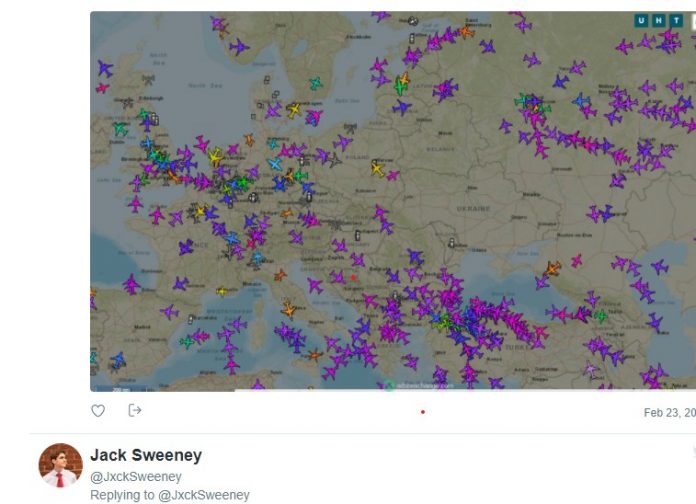 Jack Sweeney, 19, from Florida has been tracking Elon Musk's private jet online since 2020. He also tracks He now has some interesting new aviation-themed targets. He uses Twitter to track Russian oligarchs.
Using Twitter accounts, he is tracking more than 40 planes and helicopters linked to Russian oligarchs. And he is asking others to help bolster the number of planes covered by the system.
Russian President Vladimir Putin ordered his invasion troops into Ukraine. And the West responded with crippling sanctions on the wealthy power brokers who are linked to the Kremlin.
The entrepreneurial teen says that when they were sanctioned, he received dozens of requests to track Russia's richest. And now he is scanning the skies for Russian billionaire oligarchs.
Jet tracker apps use public data
The college student and aviation geek initially created 16 automated Twitter accounts, or bots, like the one tracking the SpaceX and Tesla CEO.
His first Twitter bots follow jets owned by Microsoft co-founder Bill Gates, Amazon's Jeff Bezos, the billionaire entrepreneur Mark Cuban and the rapper Drake.