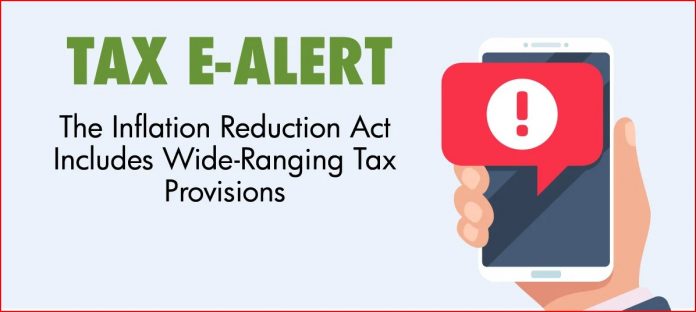 Thursday SpaceX and Tesla billionaire, Elon Musk, mocked the idea of hiring 87,000 new IRS employees.
 Musk posted on Twitter that "Fate [loves] irony." And pointed out that the United States was formed in 1776 when it broke with England over excessive taxes.
Fate 🖤 Irony pic.twitter.com/RHZ9BEws7k

— Elon Musk (@elonmusk) August 11, 2022
 The meme has an image of a laughing British officer from "The Patriot" and says, "When the country that revolted over taxes hires 87,000 new IRS agents." 
A Twitter commentor replied "They're not going after you, they're coming after us." 
Musk responded with "True. I already get audited every year by default."
Unintended Consequences of Inflation Reduction Act
Senate Democrats passed the $740 billion "Inflation Reduction Act" last week. And many Americans are concerned that 87,000 new IRS agents are part of the package.
Amid high inflation and a recession, the Senate had an evenly divided vote.  50 Democrats supported the legislation, and all 50 Republicans rejected it.  Vice President Kamala Harris was able to break the tie. 
The bill authorizes spending toward climate change. And an extra $80 billion was inserted to hire 87,000 new IRS enforcement agents.
The Democrats claim that the IRS will be ramped up auditing the wealthy ($400,000 and up). 
Republicans dispute Democrats' claims that the new IRS will only go after the ultra-wealthy. The Congressional Budget Office (CBO) disputes this idea. 
The IRS website said it was seeking "Criminal Investigation Special Agents."
The IRS is hiring new special agents!

Requirements include working min "50 hours per week, which may include irregular hours, and be on-call 24/7, including holidays and weekends" and "Carry a firearm and be willing to use deadly force, if necessary."https://t.co/uvwbrAkIit pic.twitter.com/z0aVX6uoMr

— Ford Fischer (@FordFischer) August 10, 2022
Although the post has since been deleted, it said that being "legally allowed to carry a firearm" is a "key requirement" for applicants. The posting added that applicants must also "be willing and able to participate in arrests, execution of search warrants, and other dangerous assignments." And has to "be willing to use deadly force."
This will more than double the size of the IRS. And make it the largest branch of the US federal government. Dems argue that a bigger will cost 80 billion now to collect $124 billion in additional government revenue over the next decade.