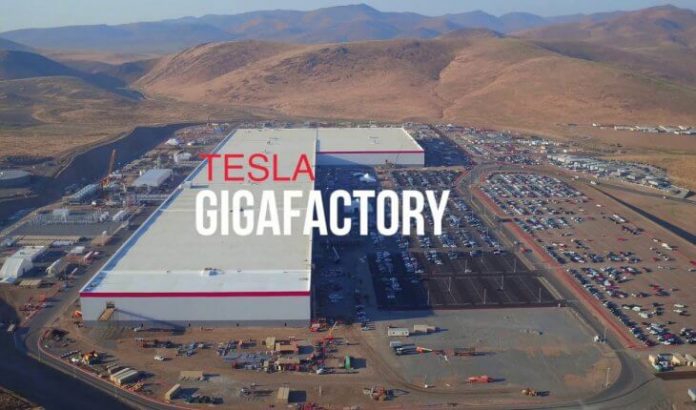 Tesla is holding true to its promise to bring thousands of jobs to the Austin area. The electric carmaker is constructing a new Tesla Gigafactory and may begin car production, as soon as July 2021.
Elon Musk has his foot on the accelerator as Tesla's fifth Gigafactory begins to take shape in Texas. The hiring process is starting with 280 jobs posted on the Tesla website. Musk has suggested that at least 5000 jobs are coming to the area. But industry experts are estimating that it will be triple the amount in the future.
Rohan Patel is the Tesla Director of Public Policy and Business Development. His job is to begin to develop the infrastructure for employees.
"You're talking about production associates, technicians," Patel said in November 2020. "We need a diversity of talent in all sectors of the manufacturing realm," he added.
Even before Austin was chosen as a site, Patel explained that the company was already tapping Central Texas for its academic talent. "We're already recruiting from the likes of Texas A&M and the likes of the UT Austins of the world," he said.
Tesla is interviewing for positions in engineering, manufacturing, construction, HR, and facilities. And the job openings in Texas include supply chain, IT, energy experts, finance, sales, and customer support.
Tesla Gigafactory will be an ecological paradise
Musk claims the new Gigafactory will ultimately attract visitors from all over the world. Explaining that "It's about 2,000 acres and we're going to make it a factory that is going to be stunning. It's right on the Colorado River. So we're actually going to have a boardwalk, where there'll be a hiking/biking trail."
"It's going to basically be an ecological paradise, birds in the trees, butterflies, fish in the stream, and it'll be open to the public as well. So not closed and only Tesla. So if anyone's interested in working at Giga Texas with engineering, production, whatever the case may be, please let us know," he added.
Construction underway at Texas Gigafactory #5
The deadly ice storm in February temporarily halted construction. But activity has resumed with dozens of construction vehicles and cranes. And construction crews are working on the $1.1 billion massive facilities.
According to permitting documents, the first "substantial completion" of Giga Texas will be done by May 1, 2021. According to the American Institute of Architects "substantial completion" describes the milestone when a construction project is supposed to be completed to the point where it may be used for its intended purpose. 
Tesla began construction in July 2020 and could begin some sort of production activities before July 2021.
The Gigafactory is expected to build the new Cybertruck and the Model Y SUV, along with other Tesla models. 
As a result of Tesla's expansion in the Lone Star State, experts say it's likely other supply chain businesses will be drawn to Central Texas. The Austin Business Journal reports that when Gigafactory #1 was built in Nevada, it paved the way for over 150 businesses to locate in the area.
Elon Musk moving to Texas
According to a December interview with the Wall Street Journal, Elon Musk is officially moving to Texas. 
During an interview with Matt Murray, WSJ's Editor-in-Chief "For myself, yes, I have moved to Texas," Musk told Murray. The billionaire explained the Starship testing at SpaceX and the construction of the Tesla Gigafactory required his constant presence in the state. Moving to the Lone Star state seemed to make sense to Musk.
So it's not really a surprise that his other companies are relocating to the area.
Elon Musk serves as founder and CEO of several companies. And so far the Boring Company, Neuralink, SpaceX (Boca Chica), the Musk Foundation, and Tesla with the Gigafactory all have a significant presence in Texas.
Rumor had it,  SpaceX looked for a dedicated factory to mass-produce StarLink spaceships. And that it would be built across the highway from the Texas Gigafactory. The Twittersphere went wild when SpaceX posted a Starlink-related job-based Austin. But the post was quickly taken down and no zoning or construction permits have been filed, yet. But anything is possible. And it's hard to keep up with the eccentric billionaire.