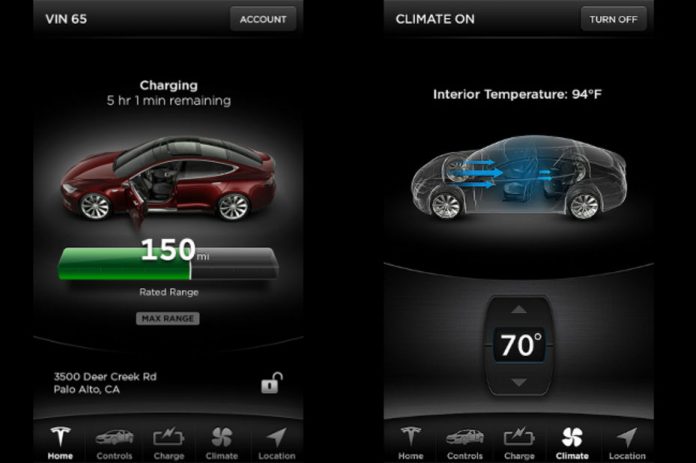 Telsa has definitely built the 2021 model for speed. Tesla apps provide owners with security, comfort, and sleek performance. Elon Musk even boasted they are "the most aerodynamic production car on Earth." These all-electric cars also have some unique and helpful security and climate features.
Tesla has focused on innovation to help customers with their day-to-day activities without skimping on design or performance. 
Tesla Apps Allow Owners to Manage Cars Remotely  
Sentry Mode can be accessed via your mobile phone for vehicle security monitoring. When the car is in Sentry Mode, it has continuous side and front cameras in operation. The cameras automatically defrost to enable clear vision. This is a great way to spot thieves and vandals approaching the car. Additionally, an owner can share footage with the police if needed.
Tesla introduced the "Dog Mode" feature in 2019. Through the mobile app (iOS or Android) Tesla owners can set the car's interior temperature so it's not-too-cold or too-hot for pets left in the vehicle. "Camp Mode" also remotely sets the temperature in the vehicle.