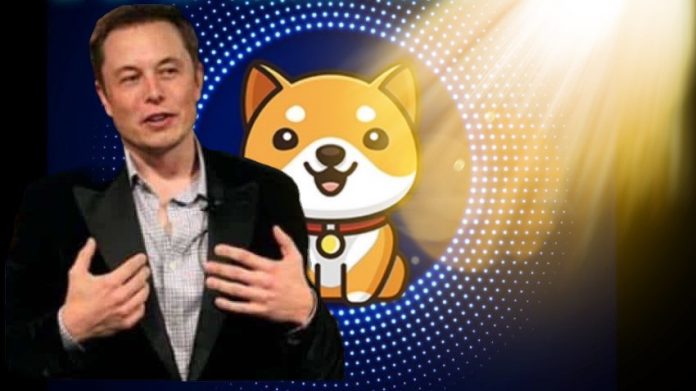 DogeCoin has surprised all the crypto watchers with phenomenal gains over the last year. And the irony is the ups and downs of DogeCoin were the results of tweets by Elon Musk. Now another coin project called "Baby Doge" sees its value rise 228.3% within 24 hours thanks to a tweet from the SpaceX and Tesla CEO.
DogeCoin takes a wild ride
Musk put Dogecoin on the radar. And in May within 24 hours, it quadrupled in price to hit all-time-high prices. That's the first time Musk tweeted his support for the dog meme-based coin. 
Then the coin peaked above $0.70 again when Musk mentioned it in an appearance on Saturday Night Live (SNL).
But DogeCoin soon fell and has been trading at a price point of $0.25. This is still a big growth from a year ago when DogeCoin was valued at two-tenths of one cent.
On July 1st Musk tweeted, "Release the Doge!" And the DogeCoin price reacted.  
Release the Doge! pic.twitter.com/9bXCWQLIhu

— Elon Musk (@elonmusk) July 1, 2021
Baby Doge is Born
DogeCoin is becoming known as the father of a new cryptocurrency, Baby DogeCoin. Thanks to another tweet from Elon Musk that appeared an hour after his DogeCoin tweet.the price of a new meme cryptocurrency called Baby DogeCoin to surge.
I would cut off a limb to work with you Elon pic.twitter.com/zcQErQ7xoz

— Baby Doge Coin (@BabyDogeCoin) July 1, 2021
Musk's  tweet, "Baby Doge, doo, doo, doo, doo, doo," was a reference to the well-known kids' song "Baby Shark." It was trending along with the hashtag #babydoge following Musk's tweet.
The price of the coin more than doubled, according to data from CoinGecko – it showed that the price rose to $0.000000002000 at 10:53 a.m. in New York from $0.000000000916 just before the tweet.
So the Musk tweet sent Baby Doge skyrocketing over  228.3% on July 2nd. Seven-day stats against the U.S. dollar show the Baby Doge token is up 53% this week.
"Baby DogeCoin has learned a few tricks and lessons from his meme father, Doge. New crypto birthed by fans & members of the DogeCoin online community. Baby Doge seeks to impress his father by showing his new improved transaction speeds & adorableness. He is Hyper-deflationary with an integrated smart staking system built in to reward you, so more baby doge coins are being automatically added to your wallet each transaction. Simply Love, pet, and watch your baby doge grow."
Baby Doge's documentation is available on the Binance Smart Chain (BSC) token tracker bscscan.com.
Dogecoin started up as a joke in 2013. But with Elon Musk's support, it is now a mainstream digital asset. Baby DogeCoin was born into the uncertain crypto world, but Elon Musk is announcing the birth.
Musk is now a primary mover and shaker in cryptocurrencies. His tweets create volatility in the prices of any coin he mentions.