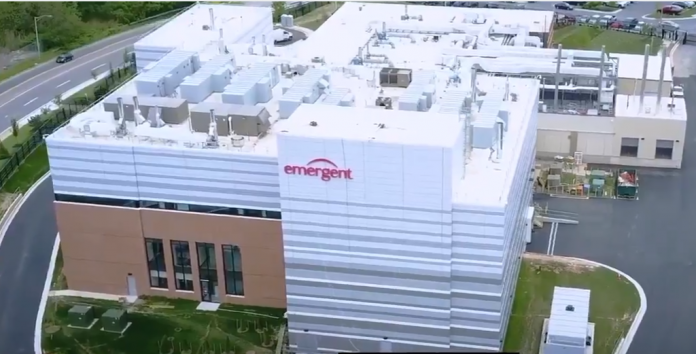 Emergent BioSolutions will face congressional investigation in connection with its federal contracts to manufacture COVID-19 vaccines developed by Johnson & Johnson and AstraZeneca. 
On Monday, Rep. Carolyn Maloney (D-New York) and Rep. James Clyburn (D- South Carolina) announced that they are launching an investigation into Emergent BioSolutions. 
Maloney is the Chairwoman of the House Committee on Oversight and Reform while Clyburn is Chairman of the Select Subcommittee on the Coronavirus Crisis.  
The two top House Democrats' inquiry was prompted by the recent disturbing report that Emergent BioSolutions facility in Baltimore failed to meet quality control process standards.  
Johnson & Johnson identified that one batch of drug substance for its COVID-19 vaccine did not meet quality standards at the Emergent BioSolutions facility. As a result, the multinational medical device & pharmaceutical company discarded 15 million doses of its Janssen COVID-19 vaccine.  
In a letter to the top executives of Emergent BioSolutions, Maloney and Clyburn stated that their committees will investigate whether the company took advantage its relationship with a key Trump administration official to profit from federal contracts despite its history of violations.  
Emergent BioSolutions received $628 million from the federal government to establish a primary U.S. facility for manufacturing COVID-19 vaccines.
Emergent BioSolutions has a history of quality control problems
Maloney and Clyburn noted that Dr. Robert Kadlec, a former consultant for Emergent BioSolutions and served as Assistant Secretary for Preparedness and Response during the Trump administration appeared to have pushed the $628 million contracts award for the company. 
Specifically, we are investigating reports that Emergent received multi-million-dollar contracts to manufacture coronavirus vaccines despite a long, documented history of inadequately trained staff and quality control issues," wrote Maloney and Clyburn in their letter.  
The two top House Democrats said they are concerned about the circumstances that led to the award of this contract under the prior Administration and whether Emergent's manufacturing errors could hinder vaccination efforts that are critical to saving lives and ending the coronavirus crisis." 
Maloney and Clyburn requested the company's CEO Robert Kramer and Executive Chairman Fuad El-Hibri to testify at a hearing on May 19.  
————–
Have a story you want USA Herald to cover? Submit a tip here and if we think it's newsworthy, we'll follow up on it.
Want to contribute a story? We also accept article submissions — check out our writer's guidelines here.