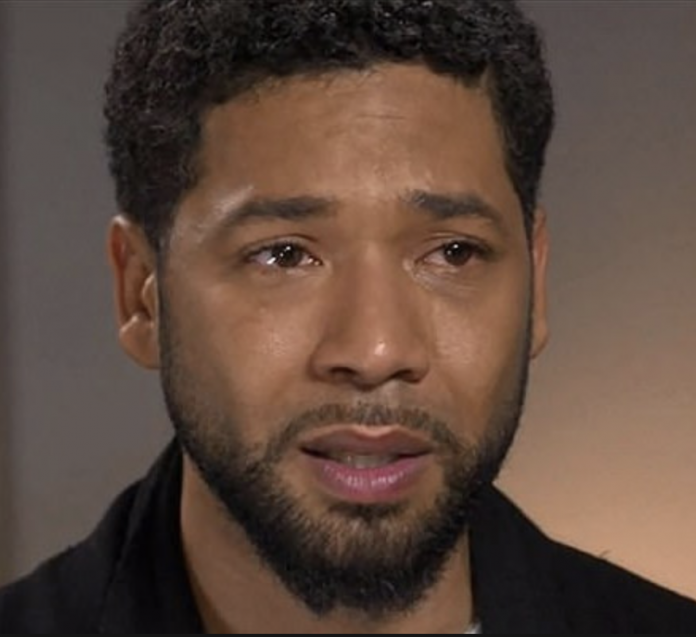 Last month, 'Empire' actor Jussie Smollett reported facing attacks carried out with bleach, rope, and physical blows on the streets of Chicago in the wee hours of the morning.
However, after further investigations, authorities are now saying that Smollett staged the alleged hate crime and hired the other men involved.
The Alleged Attack Against Jussie Smollett
Smollett alleged that he experienced physical assaults, a noose around his neck, along with racial and homophobic slurs on the streets of Chicago. More specifically, the 'Empire' actor maintains that his alleged assailants screamed: "this is MAGA country." After the alleged encounter, Smollett somehow self-transported himself to a hospital and received medical care.
As the investigation into this alleged attack continues, some questions have come up. Certain skeptics also claimed that the story seems too convenient and fitting into certain political narratives. Others questioned why the bleach poured on Smollett did not freeze due to the cold temperature of Chicago at 2:00 AM. Despite the skepticism, Smollett is standing by his story and expressed anger towards people who simply do not believe him.
However, the plot thickens even more. According to Page Six, the two men arrested for the alleged attack against Smollett have spoken out. The Nigerian brothers stated that Smollett paid them $4,000 to carry out the attack prior to their temporary departure from the United States. Moreover, the 'Empire' actor reportedly bought rope and rehearsed the attack beforehand.
The Response from the American People
Many of the individuals who initially rallied behind Smollett are now silent; this comes in light of the real possibility that the attack is a hoax. Other Americans, however, are not as silent and are speaking out.
Some people have real concerns that the 'Empire' actor orchestrated the alleged attack in order to vilify Trump supporters. Interestingly enough, Smollett has actively spoken out against the president and Americans who support him.
First son Donald Trump Jr. addressed this point in a tweet this weekend:
It appears that Jussie Smollett tried to manufacture a hate crime to make Trump supporters look bad and most of the media not only uncritically accepted his lies as facts for weeks, but attacked those who questioned the validity of his false story.

— Donald Trump Jr. (@DonaldJTrumpJr) February 17, 2019
Other individuals have also taken to social media to express their thoughts in light of the latest developments:
The racist/homophobic attack @JussieSmollett alleged was horrific.
But if this story turns out to be a hoax, orchestrated by Smollett to boost his career, he will have cynically betrayed supporters across the country and slandered a great city.https://t.co/dt6rLG9NA7

— David Axelrod (@davidaxelrod) February 17, 2019
Turns out Jussie and his Nigerian buddies actually REHEARSED the attack days earlier. How non-racist we MAGA Republicans must be that a guy like Jussie needs to fabricate racism to pin the rap on us https://t.co/wo1ma48IYI

— Dinesh D'Souza (@DineshDSouza) February 17, 2019
You know all those people who have been lecturing us lately about how lying under oath- even if it's a process crime about a trivial matter – is a serious offense?

So is filing a false sworn allegation.

Jussie Smollett should be charged.

— Buck Sexton (@BuckSexton) February 17, 2019
The Chicago police recently released a statement noting a "shift" in the trajectory of their investigation. The "shift" comes after previously authorities stated that Smollett was being treated as a victim.
"We can confirm that the information received from the individuals questioned by police earlier in the Empire case has, in fact, shifted the trajectory of the investigation. We've reached out to the Empire cast member's attorney to request a follow-up interview."