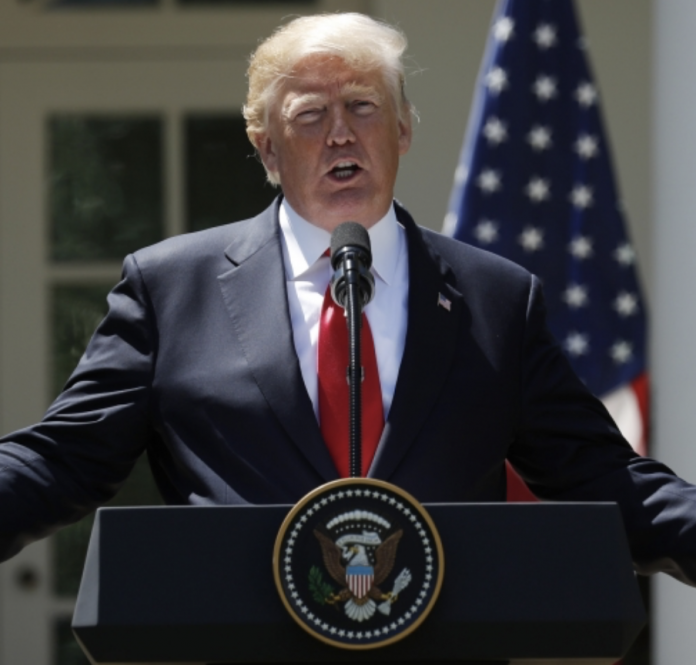 Earlier today, White House senior adviser Stephen Miller announced that President Trump will "protect" his recently declared national emergency.
The national emergency declaration occurred on Friday after Congress failed to provide the required $5.7 billion dollars to build a physical barrier at the Southern border.
Reviewing Miller's Remarks
During Miller's time on Fox News Sunday, he delivered the following statements:
"Obviously, the president is going to protect his national emergency declaration. The fact that they're [Congress] even talking about resolution disapproval shows that this is a statutory issue and a statutory delegation that Congress made."
Miller then noted the problematic events prompted by illegal immigration.
"This is a deep intellectual problem that is plaguing this city. We've had thousands of Americans die year after year after year because of threats crossing our Southern border. We have families and communities that are left unprotected and undefended. We have international narco-terrorist organizations. This is a threat in our country."
Chris asks Stephen Miller if Trump would veto a resolution of disapproval #FNS pic.twitter.com/KdEfyIDXJb

— FoxNewsSunday (@FoxNewsSunday) February 17, 2019
The National Emergency Declaration
After an ongoing impasse between President Trump and Democrat leaders, the president declared a national emergency on Friday. Additionally, Trump signed the bipartisan legislation which Congress put forth in order to keep government open. The bill included $1.375 billion dollars for physical barriers at the border.
Although a far cry from the $5.7 billion dollars which the president previously mandated, the national emergency declaration allows Trump to seek funding from other areas of government, particularly the Department of Defense.
Of course, the national emergency declaration prompted considerable ire from Democrats. The left-wing vehemently accused President Trump of manufacturing the border crisis and abusing his power as president. Nevertheless, illegal immigration is very real and serves as a documented plight which ICE and border patrol agents struggle with.
In signing the aforementioned legislation, President Trump prevented another government shutdown. Many Americans previously speculated that another shutdown may arise due to the gridlock existing between the president and Congressional Democrats.
Many of the president's supporters have rallied behind his national emergency declaration. The right-wing overwhelmingly opposes illegal immigration, while supporting merit-based and lawful immigration into the United States.
If Congress puts forth a resolution to circumvent President Trump's emergency declaration, he is almost guaranteed to veto said resolution.