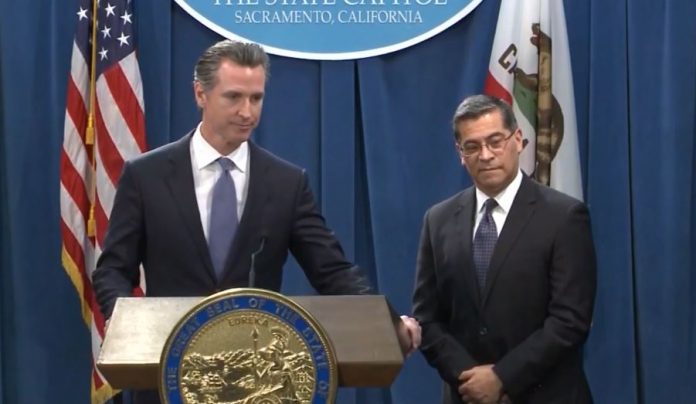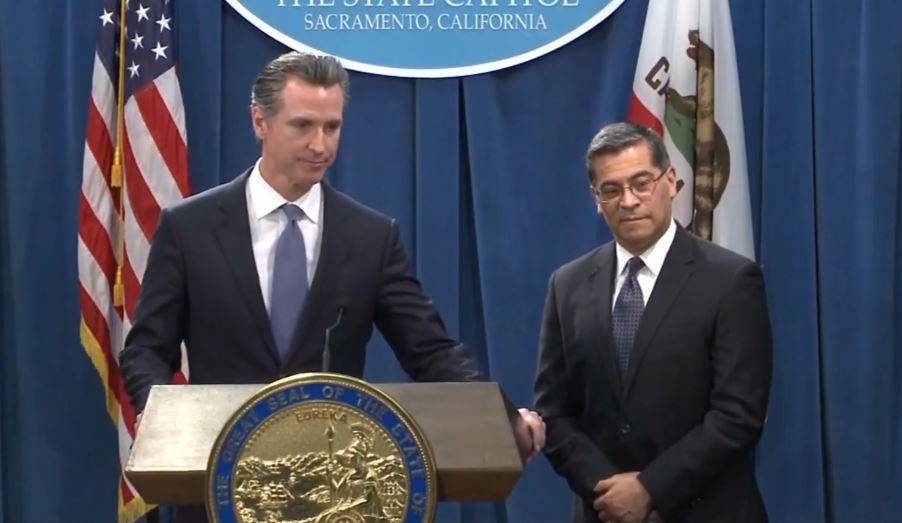 California Governor Gavin Newsom slammed President Donald Trump for declaring a national emergency to build his promised border wall along the U.S.-Mexico border.
On Friday, Trump said he wants to build the wall to stop the invasion of criminals, gangs, and immigrants and the influx of drugs through the southern border. He argued that situation in the border is a national security crisis.
Newsom, the state's Attorney General Xavier Becerra, and members of the Congress blasted the President's national emergency declaration as unconstitutional.
In a statement, Newsom said California will file a lawsuit to challenge Trump's action. He accused the President of "manufacturing a crisis and declaring a made-up 'national emergency' in order to seize power and subvert the constitution."
Additionally, the Governor stressed, "This 'emergency' is a national disgrace, and the blame lays solely at the feet of the President." He went on to say that Trump plans to shut down the California law enforcement responsible for countering narcotics operations and fighting cartels and divert its funds to build a border wall.
"Our message back to the White House is simple and clear: California will see you in court," said Newsom.
California Attorney General says Trump knows his declaration is "dubious"
During a press conference, Becerra noted Trump's statement when he declared the national emergency earlier Friday that he "didn't have to do this."  The state Attorney General said, the President was right for saying that. In fact, Becerra said, Trump "can't do this because the U.S. Constitution gives Congress not the President the powers to direct dollars—the power of the purse."
In addition, Becerra emphasized, "No one in America is above the law, not even the President of the United States. The President does not have power to act frivolously…He has the power to declare national emergency but this is not 9-11. This is not Iran hostage crisis of 1979. This is a President showing his disdain for the rule of law and our U.S. Constitution."
Furthermore, Becerra pointed out that Trump knows that his action is "dubious" because he is expecting legal challenges. The consequences of the President's national emergency declaration are "harm" not only to California but to all Americans, the nation's rule law and to the U.S. Constitution.
Moreover, Becerra said they are reviewing the President's national emergency declaration. They are ready to take any and all action including filing a lawsuit against the Trump administration. He said it is highly likely California together with other states affected by the declaration will file a lawsuit soon.