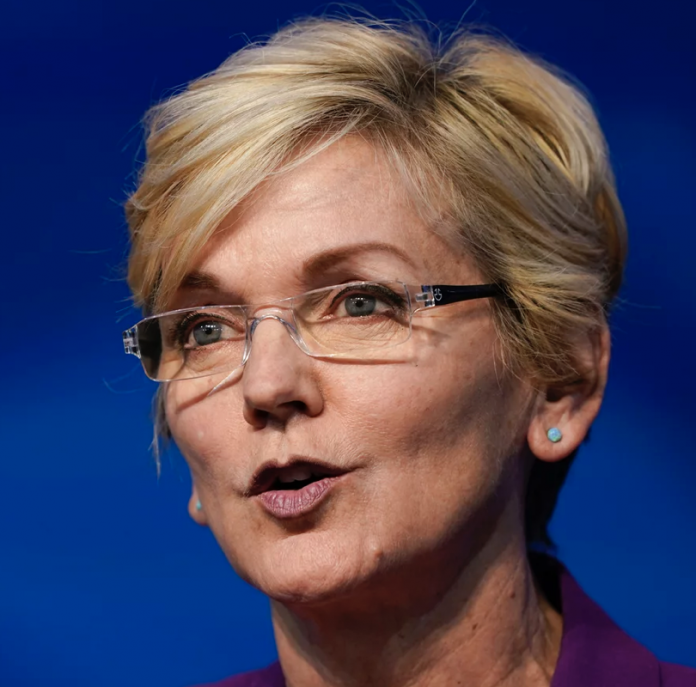 America's energy sector is seriously underwater right now.
One of the greatest reflections of this is gas prices being several dollars higher than they were just two years ago.
Put simply, gas isn't affordable anymore. In fact, it's so unaffordable that thieves remain incentivized to steal it from people's vehicles and from gas stations.
Of course, the damage done to the energy sector comes at the hands of the Biden administration. This president and his officials have attacked energy production, while also demonizing oil and gas companies.
Now, Energy Secretary Jennifer Granholm is under fire for remarks she made about Line 5 pipeline in Michigan.
Secretary Granholm on Michigan's Line 5 pipeline
As the energy secretary, it's Granholm's job to know the ins and outs of energy programs, pipelines, and other related issues. This is especially true of Granholm when it comes to Line 5 pipeline.
Line 5 just so happens to be based in Michigan, the same state in which Granholm previously served as governor.
Yet, during a hearing before the House Energy and Commerce Subcommittee on Energy, Granholm gave an odd response when questioned about the profitability that Line 5 brings to Michigan.
"Would you say that Line 5 [pipeline] plays a massive economic impact on the state of Michigan?"

ENERGY SECRETARY: "Ha ha ha, I'm not going to get into that." pic.twitter.com/WOv1HMsrV2

— RNC Research (@RNCResearch) April 28, 2022
When GOP Rep. Bob Latta asked the energy secretary if Line 5 has a significant economic effect on Michigan's economy, Granholm refused to answer.
According to the energy secretary, she would not answer the question, due to Line 5 being debated in the courts. Granholm's mention of the litigation references Michigan Governor Whitmer's legal battles involving the pipeline.
The Democratic governor is pushing to dismantle Line 5, much to the annoyance of Republicans.
The reality of Line 5 pipeline's impact on Michigan's economy
Despite Granholm's refusal to answer the question, Line 5 does, in fact, benefit Michigan's economy.
The pipeline does this by keeping businesses and individual residences warm. On top of this, Line 5 pipeline transfers barrels of oil, meets most of Michigan's propane requirements, and even fuels the state's power industry, along with much more.
At a time when the overall US energy sector is on life support, the last thing any governor should be doing is shutting down pipelines.
If anything, more pipelines should be in use, such as the Mountain Valley pipeline in West Virginia. Bringing back Keystone XL pipeline would also help the country greatly.
However, since Granholm works within an anti-energy administration, it's no wonder she won't admit the benefits of Line 5 pipeline.