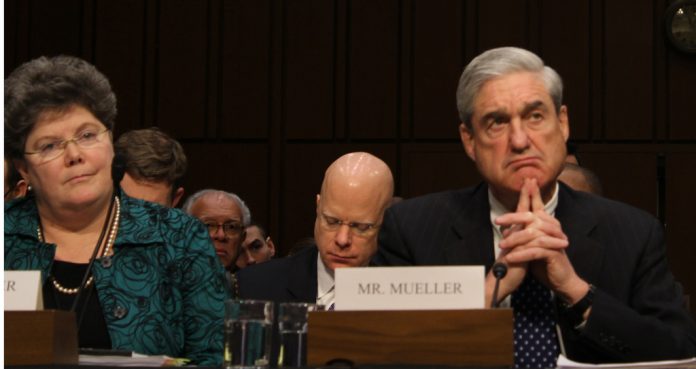 Today is the anniversary of Robert Mueller's investigation. Mueller is a former FBI director. He was chosen to take over the investigation of the Justice Department. He is investigating a possible correlation between Donald Trump's presidential campaign and Russia.
Twelve months have passed. We've seen court appearances, accusations, resentful tweets, and speculations. We're still not sure what Mueller will investigate and what he already knows.
Trump tweeted early this morning, frustratingly noting the anniversary.
Mueller's Investigation
No one doubts that Mueller's investigation reaches far. But prosecutors still have two main questions.
Did President Trump collude with Russia to help him win the presidential election?
Did Trump try to choke the investigation when he fired James Comey and harassed Jeff Sessions? Comey was the FBI director. Jeff Sessions is the Attorney General/
People Questioned
Jared Kushner, Trump's son-in-law, was questioned last autumn about Michael Flynn. Flynn is the former White House national security adviser. Mueller's team also questioned Don McGahn, Trump's White House counsel. They questioned Reince Priebus, Trump's chief of staff. Others worth mentioning include the following.
Hope Hicks, former communications director
Former chief strategist Steve Bannon
Tom Barrack, California real estate developer
The grand jury in Washington has information about the American-Lebanese businessman who joined a meeting at at Trump Tower. The 2016 meeting included other Trump allies. The prince of Abu Dhabi was also among them.
People Charged
In total, three Russian companies and 19 people have either plead guilty or been indicted on criminal charges.
Among them are Paul Manafort and Michael Flynn. Manafort was Trump's campaign chairman. Flynn is his former security adviser. Flynn confessed to being guilty in December. He said that he wasn't being honest with the FBI. Now, he is cooperating with Mueller.
Other cooperators include Rick Gates and George Papadopoulos. Gates was Trump's deputy campaign chairman. Papadopoulos was his foreign policy adviser during the campaign.
Questions from the American People:
Trump is also still dealing with the case of Michael Cohen. His defense there seems to be that Cohen acted without his knowledge. Is it possible that his campaigners were doing the same?
If the Russian government did help Trump win the election, what did they hope to gain? Is it possible that Trump's staff reached out to other foreign parties?