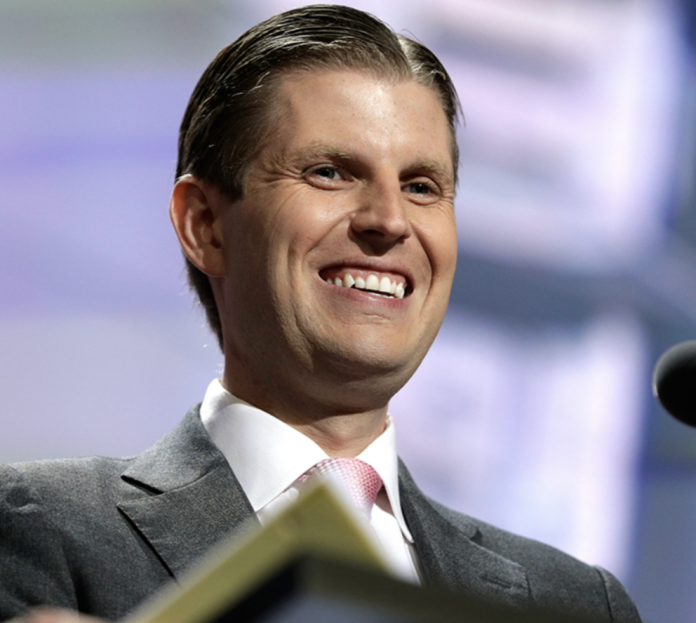 Over the past few weeks, Americans across the nation have weighed in with their thoughts on the controversial impeachment inquiry. Of course, the various takes are largely dependent upon political leanings.
Democrats and left-wingers are far likelier to favor the impeachment inquiry and view it as fair and warranted. By contrast, Republicans and right-wingers overwhelmingly dislike the inquiry and furthermore view it as a politically-motivated witch hunt.
On Tuesday, Eric Trump, the second son of President Trump, sat down for an interview with Fox News. During this time, Trump weighed in on the impeachment inquiry and the true motivations behind it. The first son moreover shared his thoughts on the double standards surrounding the Ukraine controversy.
An Overview of Eric Trump's Remarks
When Trump spoke with Fox News, he covered a variety of subject matters; the subject matters in question include the impeachment inquiry, the manner in which House Speaker Nancy Pelosi has gone about handling the impeachment inquiry, and the Biden family's corrupt dealings with Ukraine.
The first son slammed Speaker Pelosi for "jumping the gun" and furthermore dismissed the impeachment inquiry as a "clown show." During this time, Trump also pointed out some of the many successes of his father's presidency.
In Trump's own words:
"The Democrats are trying to do everything that they can distract against the fact that we have 3.5 percent unemployment, the lowest unemployment in the history of this nation. He's done an unbelievable job. This is a clown show, because they knew that they don't have any people left to run against my father in 2020."
"It's a clown show. They know they can't win," @EricTrump said about the Dems.

"They're going to have their opportunity to win in 6 years, they should get very excited." pic.twitter.com/FtPQqwodsL

— Washington Examiner (@dcexaminer) October 7, 2019
Towards the end of Trump's interview, he also censured the double standards surrounding Ukraine and the manner in which the Bidens have conducted business with Ukraine.
"Could you imagine if I was Hunter Biden and I took $1.5 billion from the Chinese? Could you imagine if I got $50,000 a month from a Ukrainian gas company?"
More on Backlash Against the Impeachment Inquiry
Like Eric Trump, many members of the right-wing believe that the impeachment inquiry is about politics and not about protecting the Constitution as Speaker Pelosi alleges.
Certain Democrats have already come out, stating that they fear Trump may win a second term if impeachment fails.