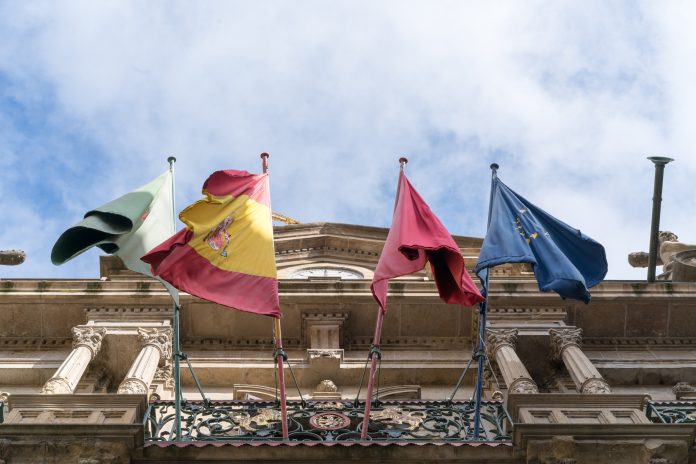 As the coronavirus continues to sap economic growth and consumer confidence, nations across the globe felt economic reverberations of a pandemic that appears to have no end in sight.
This week, reports emerged from the Eurozone showing record-breaking economic downturns in France, Italy, Spain and Germany. From April to June, Spain's economy shrunk by 18.5% with an overall GDP decline of 12.1%, shattering previous records. Compared to other Eurozone members, Spain has experienced the greatest losses.
In France, the numbers do not seem to be any better with reports of a 13.8% decline in GDP for the second quarter. According to the French statistics agency, an economic low point occurred in April with slight improvements in economic activity for May and June as lock down restrictions were eased.
Italy fared slightly better than France with a 12.4% drop in GDP. That said, Italy outperformed expectations, which is quite surprising since Italy was one of the first Eurozone countries to be ravaged by COVID-19.
For Germany, quarterly GDP figures made for an unwelcome surprise, with a 10.1% dip in output of goods and services, the worst quarterly decline ever recorded in the country's history. The results have shocked many since Germany is often viewed as the economic powerhouse of the Eurozone. Plus, the country experienced a milder COVID-19 outbreak, leaving its tourist industry largely intact.
On the whole, the EU experienced an economic contraction of 11.9%, shattering all previously recorded data for the whole EU. According to the Eurostat agency, numbers like this have never been seen since the agency began measuring economic data in 1995.
The Eurozone's current economic crisis points to the global effects of the COVID-19 pandemic, which has battered most major economic players, including the U.S., which experienced the largest decline in GDP ever recorded at 32.9%.
At this juncture, an economic recovery for the Eurozone appears to be a long way off.
————————————————–
Have a story you want USA Herald to cover? Submit a tip here and if we think it's newsworthy, we'll follow up on it.
Want guaranteed coverage? We also offer contract journalism here.  Just be sure you're comfortable giving up editorial control, because our journalists are dogged and will follow the story through to it's conclusion. The story will be published to our exacting standards, without regard for your preferred slant.
Want to contribute a story? We also accept article submissions — check out our writer's guidelines here.