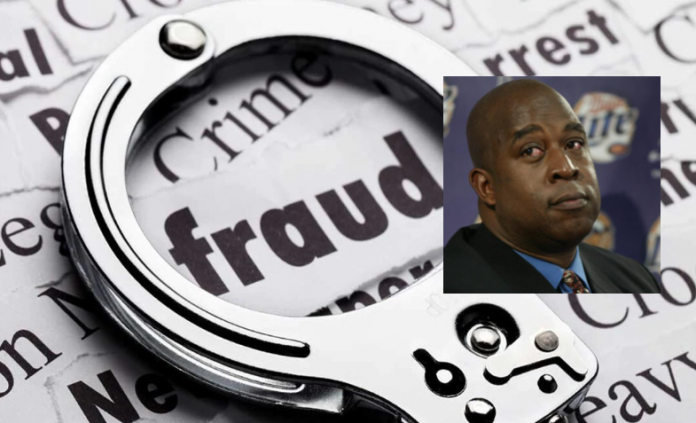 Reginald Fowler, a former minority owner of National Football League (NFL) team Minnesota Vikings, pleaded guilty to fraud charges in connection with his work for Crypto Capital.
According to the U.S. Attorney's Office for the Southern District of New York, Fowler pleaded guilty to one count of bank fraud, one count of conspiracy to commit bank fraud, and one count of wire fraud.
He also pleaded guilty to one count of operating an unlicensed money transmitting business and one count of conspiracy to operate an unlicensed money transmitting business.
Fowler could spend the rest of his life in prison since his criminal offenses carry a total maximum sentence of 90 years in prison. U.S. District Judge Andrew Carter will determine his sentence.
Indictments against Reginald Fowler and his co-conspirators
According to the allegations in the indictment, the superseding indictment, the plea statements, and other court documents,  Fowler established Global Trading Solutions LLC (GTS) in or around February 2018 and started working with Crypto Capital and other related companies.
Crypto Capital is a payment processor that provided fiat-currency banking services to various cryptocurrency exchanges. It is operated by Israeli nationals Oz Yosef, Ravid Yosef, and others.
Fowler conspired with the Crypto Capital operators conspired to open numerous bank accounts in the United States and elsewhere. They falsely told banks that they will use the accounts primarily for real estate investment transactions.
In reality, Fowler and his co-conspirators used the bank accounts to provide shadow banking services to cryptocurrency exchanges. They fraudulently processed transactions totaling approximately $750 million in deposits and withdrawals from cryptocurrency exchanges.
Additionally, Fowler directed other individuals to include false information to deceive banks that the wire transfers were related to real estate transactions.
Fowler and his co-conspirators operated an unlicensed money transmitting business in the Un ited States.
Furthermore, Fowler defrauded the Alliance of American Football (AAF). He falsely told AAF executives that he owns the assets held in Crypto Capital and GTS bank accounts and he is free to use those assets to invest in AAF. He acquired a significant stake in AAF but failed to fund that investment, which contributed to the demise of the league.
In a statement, U.S. Attorney Damian Williams said, "Reginald Fowler helped process hundreds of millions of dollars of unregulated transactions on behalf of numerous cryptocurrency exchanges." He evaded anti-money laundering safeguards and lied to U.S. banks.
"Today's guilty plea reflects this Office's continued commitment to the investigation and prosecution of those in the cryptocurrency sector who seek to continue to operate in the shadows," said U.S. Attorney Williams.
Fowler's co-conspirators Oz and Ravid Yosef are still at large.
Have a story you want USA Herald to cover? Submit a tip here and if we think it's newsworthy, we'll follow up on it.
Want to contribute a story? We also accept article submissions – check out our writer's guidelines here.