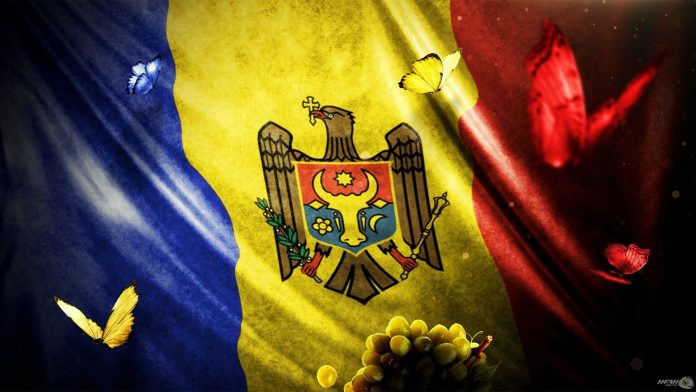 A Russian attack on Moldova "could be a high possibility," Igor Zhovkva said. Zhovkva is the deputy head of the office of Ukrainian President Volodymyr Zelensky.
According to Politico  Zhovkva's comments express Zelensky's concerns that Ukraine "was intended only as a beginning." And he has been predicting that Russian President Vladimir Putin intends "to capture other countries."  
US and EU intelligence agencies have warned since January that Russia could initiate false flag operations in Moldova to justify gaining control of the country.
At the beginning of the Russian invasion of Ukraine images of pro-Russian Belarus, President Lukashenko went viral. He was addressing his security council and pointing at a map of Ukraine. The map shows planned troop movements and infrastructure targets.
Lukashenko was forecasting the Russian planned invasion of Moldova. One of the targets on Lukashenko's board is the Transnistria region of Moldova.
Moldova is not a member of NATO or the European Union. It has around 6,000 soldiers in its armed forces.  It is also a landlocked country that borders Ukraine on three sides. And Romania is its western border.
Lukashenko, addressing his security council, points to a map of Ukraine that shows what look like planned troop movements, infrastructure targets, and the country divided into four parts pic.twitter.com/O81hpIvZM3

— max seddon (@maxseddon) March 1, 2022
Transnistria issues
On Friday Russian Maj. Gen. Rustam Minnekayev  talked  about Russian plans to "take full control of Donbas and southern Ukraine."  And how the land corridors to Crimea and to the Moldovan province of Transnistria are important in that effort. 
Transnistria, a narrow strip of land with around 400,000 mainly Russian speaking inhabitants. It is internationally recognized as part of Moldova. But the tiny Moldovan government has been unable to exercise any authority over the area. 
 Moldova became independent from the Soviet Union in 1991. And adopted its constitution in 1994. And Russian troops have been permanently stationed in the area. And Minnekayev is claiming "that the Russian-speaking population is being oppressed."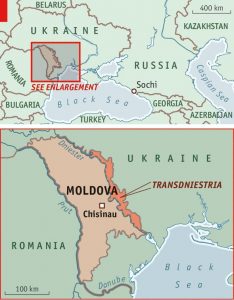 Moldova concerned about Russian invasion 
Pro-EU reformist Moldovan President Maia Sandu was elected in November 2020. The Party of Action and Solidarity was founded by Sandu in 2015. 
Prime Minister Natalia Gavrilta and her cabinet took office in August 2021. The country now has a president and a prime minister who are both Harvard educated women. 
The country which has a population of around 6 million has welcomed over 300,000 refugees fleeing Putin's bloody assault on civilians in Ukraine.
More than ever the government of Moldova has distanced itself from Putin's Russia. The tiny country is more culturally European than ever before. 
Since they were elected both Sandu and Gavrilta have been publicly and repeatedly calling out for Russian forces to leave Moldova. 
Sandu and Gavrilta are taking the latest threats seriously. And it has been reported that Moldova's Foreign Ministry summoned Russia's ambassador to the country to express 'deep concern' over" Minnekayev's comments.