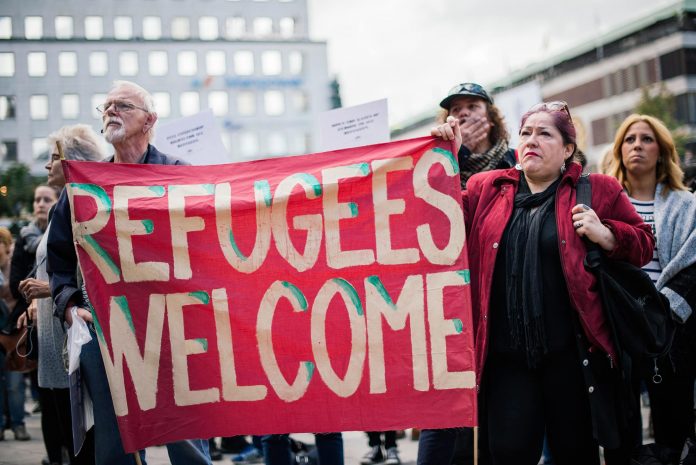 Moldova is a very tiny and very poor country. With a population of 2.6 million, it is smaller than most US cities. And the per-capita household income in 2020 was only $2,145 per year. In comparison, the US per-capita income is $33,000 per year.  
This makes Moldova one of the poorest countries in the world. And by most standards the poorest nation in Europe.
The country of Moldova borders Ukraine on three sides. And Romania is its western border.
Still, the tiny nation had already welcomed at least 320,000 refugees during the Russian invasion of Ukraine. And the citizens are embracing the beleaguered Ukrainians.
About two-thirds of the refugees have passed through on their way to other European Union nations. But the country is still struggling to care for the influx. The government along with churches and temples are providing food supplies, accommodations, and emergency medical care for thousands of people.
And it is estimated that Moldova is spending more than $4 million a day on refugee services.
Moldova Politics
Pro-EU reformist candidate Maia Sandu was elected in November 2020. The Party of Action and Solidarity was founded by Sandu in 2015. Prime Minister Natalia Gavrilta and her cabinet took office in August 2021. The country now has a president and a prime minister who are both Harvard educated women. 
Moldova became independent from the Soviet Union in 1991. And adopted its constitution in 1994. The document outlines more rights and freedoms than most European countries. It is by most standards, remarkable in its detailed guarantees of Freedom of Conscience, Freedom of Religion, Freedom of Opinion and Expression, Freedom of Thought, and the Freedom to Create.
Russian forces are still clustered on Moldovan territory. Troops remain stationed east of the Nistru River in the Transnistria region. Since her election President Sandu has publicly and repeatedly demanded that they leave.
The proximity of the war and the Russian troops concerns the Moldovan government. The country is attempting to speed up its bid to join the European Union. And struggles with their ability to care for the growing number of refugees.