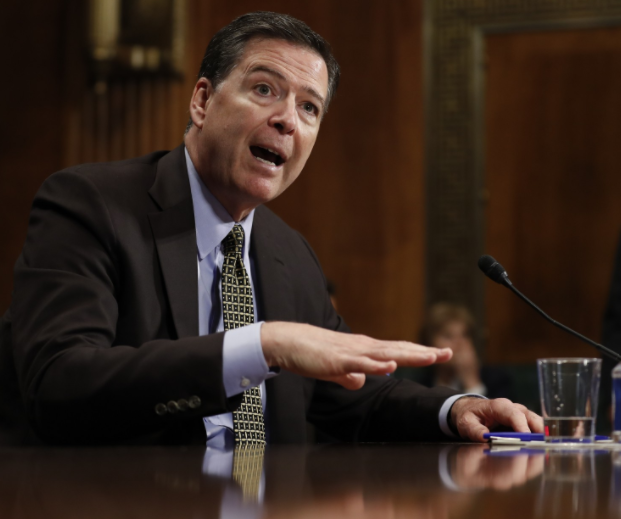 Former FBI director James Comey is scheduled to testify before the Senate Intelligence Committee on June 8, 2017. This will be his first public appearance since his termination as FBI director. Multiple news outlets and other sources are hypothesizing about what Comey's testimony will entail in addition to President Trump's reaction. According to the Washington Post, the President is expected to live tweet while Comey testifies should he feel the need. These statements reportedly originated from two White House officials who are not at liberty to speak publicly. The general idea that is being sold to the public is that Comey  may hold a grudge against the President and could attempt to tarnish his reputation during the hearing. Only time will tell.
ABC News complied a list of questions that James Comey will be expected to answer from the Senate Intelligence Committee. Those questions are as follows:
1) Did President Trump ask you to pledge loyalty to him during a private dinner in January?
2) Did President Trump pressure you to end the FBI probe into former national security adviser Michael Flynn, asking to "let this go?"
3) Were there any inappropriate questions or requests made of you? Do you believe President Trump was trying to obstruct justice?
4) Did you share your concerns about President Trump's private comments with other top FBI/DOJ officials? If not, why not?
5) Why do you think you were fired and did you have any notice about concerns over your performance?
6) Did you tell President Trump three separate times that he was not under investigation, as he claims?
7) Did you know, or do you now suspect, that your conversations with the President at the White House were recorded?
8) Was your decision to go public with findings of the Clinton email case influenced by bad intelligence fabricated by the Russians and were you aware of that at the time?
9) Why did you deliver false testimony to the Senate Judiciary Committee about Huma Abedin's email habits?
10) Did anyone from the White House advise you not to provide answers to certain questions or topics asserting executive privilege?
James Comey is going to have to answer some very difficult questions on Thursday, many of which involve the White House, the nature of his termination, and his interactions with President Trump,. Many people are speculating as to whether or not Comey will use his meeting with the Senate Intelligence Committee to throw President Trump under the bus.
The former FBI director is obligated to testify due to the Intelligence Committee's investigation into the Russia conspiracy theory. It is astounding that months have passed and many people are still unable to accept the reality that President Trump won the election due to his policies and positive track record. The Russian President himself denied all allegations that Russia interfered with the U.S. 2016 election, but apparently, that is not enough for some persons. Radical liberals have turned Russia into their scapegoat as a result of their inability to accept the reality that Hillary Clinton's horrible track record and abysmal campaign engendered her epic loss. It appears as though the Senate Intelligence Committee will attempt to use Comey's testimony as ammunition against President Trump.