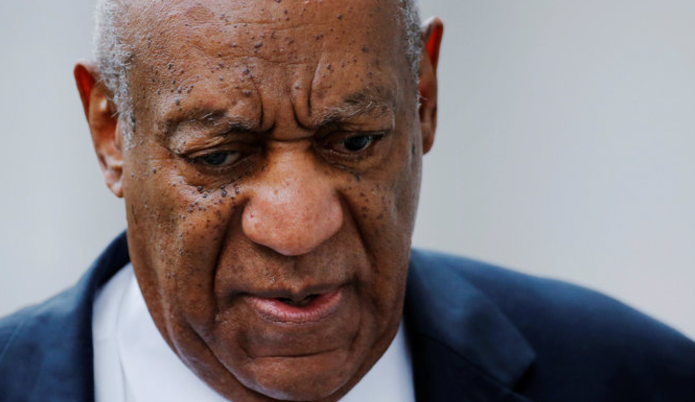 June 14, 2017 marks the eighth day of the infamous Bill Cosby trial. So far, the former comedian has been charged with drugging and sexually assaulting Andrea Constand at his home near Philadelphia in 2004. Cosby allegedly gave Constand pills, which caused her to feel "frozen," very shortly before he raped her. Constand's testimony directly aligns with excerpts from a 2005 Cosby confession in which he admitted to purchasing quaaludes with the intention of giving them to women he wanted to have sexual relations with. The trial has not been easy on anyone and today, a person who has been close to Cosby for years spoke out and shared her perspective on who they once knew Cosby to be.
Earlier this morning, the actress who portrayed Cosby's "Cosby Show" youngest daughter, Keshia Knight Pulliam interviewed on TODAY and provided her take on the current state of affairs surrounding Cosby. "At the end of the day I truly believe you're innocent until proven guilty, and that's just not the man that I ever experienced," Pulliam explained calmly. Since the inception of Cosby's trial, Pulliam has supported him and accompanied him to the Montgomery County Courthouse on June 4. Towards the end of her interview, she highlighted the importance of supporting loved ones even when times are difficult. To quote her exactly, "It's easy to be there for someone when things are good, when business is good, when money is good, when all of these things are good. I just felt like I wanted to do what I would have wanted to receive."
New developments from USA Today show that as people wait to hear the verdict, they are wondering what the considerable delay is attributed to; Wednesday marks the third day of the jury's contemplation. The 12 jurors have been attempting to reach a ruling in the Cosby trial since Monday evening and the duration of the trial lasted a mere six days. The prosecution presented an airtight case against Cosby, presenting a plethora of witnesses to the stand in addition to 2005 excerpts, while the defense only introduced Detective Schaffer to the stand and employed his testimony as a tool to cast doubt on Constand's attestations.
As jurors work to reach a verdict, they made a series of requests. Jurors began by asking Judge O'Neill to repeat certain segments of Cosby's statement to police officers, define the phrase "without her knowledge," and requested for the detective who interviewed Constand to reiterate his testimony. Cosby refused to testify in his own trial and legal experts have asserted that this particular case falls into the "he said, she said" category, which is an apparent common fact when addressing sexual assault.
The anticipation for the jury to reach a verdict will only continue to increase with the passing of time. Countless pieces of evidence which highlight Cosby's guilt were presented during his trial. Constand's statement, Cosby's 2005 excerpts, and the testimonies from other witnesses should be more than enough for the jury to reach the proper verdict. Bill Cosby is guilty beyond the shadow of a doubt and should be immediately jailed for the plethora of sexual assaults he afflicted on women over an extensive period of decades.