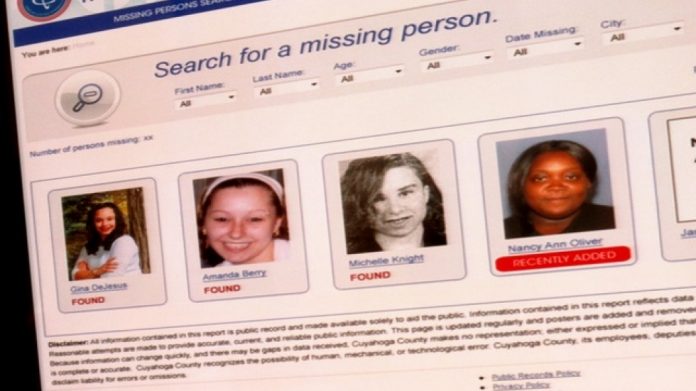 The Missing and Unidentified Persons Conference was held at the Golden Nugget in Las Vegas from April 25th to April 27th. U.S. law enforcement agencies, as well as experts from Canada, Mexico, El Salvador, and Australia, took part in the missing person summit.
The National Criminal Justice Training Center organized the conference which brought together tools and resources to locate missing people.  Entities that offer DNA, software services, and forensics were at the event. It was designed to be educational. And to highlight information sharing tools, clearinghouses, and organizations like NamUs, The National Missing and Unidentified Persons System, the National Center for Missing and Exploited Children, and Nevada Child Seekers.
Experts use social media as a tool to spread the word that someone has "disappeared." The best scenario is that the missing person is found alive. And sometimes, like in the case of Gaby Petito and Brian Laundrie, bodies are located.
Missing Children
 Detective John Witherspoon, who works out of Montgomery County, Maryland explains the challenges of locating missing children.
"Right now, with so many children coming across the U.S. border from Mexico without adults it is difficult to get accurate reports of who is missing. And then you have sex trafficking and child exploitation often by adults who are also difficult to track." 
"Whatever your political views are, whether this is right or that is wrong, it still doesn't hide the fact that we have to find these missing children."
"Not only do we have to find them, but we want to reunify them with their families so it's not a cycle of them leaving or staying missing. We want to find them and get them back where they need to be," Witherspoon said.
Sharing resources, he explains, is vital when you look for individuals in a city like Las Vegas, where human trafficking can often go unnoticed. 
Advocates
Byron Fassett, who worked with the Dallas Police Department, is now an Amber Alert trainer. Fassett says the families of missing people are often frustrated by the red tape and lack of information sharing about their case.
 Fassett says investigators care about the families of the missing. But bureaucracy stymies attempt to share information. He advises them to turn to an advocate.
"I refer to the advocates as the hell raisers for the system," Fassett explained. "They're the ones who can help hold the system accountable. They're the ones that can help the families fight. They have advocates within the police department. Maybe nobody's offered. They can ask for an advocate, but the advocate, I would argue, is the best place to start."
Breakthroughs in DNA
National DNA Day was acknowledged during the conference.   April 25 was chosen as the annual holiday. This was the day in 1953 when James Watson, Francis Crick, Maurice Wilkins, and Rosalind Franklin published papers in the journal "Nature" on the structure of DNA.
The developing forensic sciences have been making the headlines in the last few years. Solving old crimes with new technology gives law enforcement some satisfaction. Matching murderers through DNA genealogy has resulted in a rising number of evidence-based convictions. 
Sadly, some missing persons are already victims. And being able to match unidentified bodies with a missing person at least provides the families with closure. Identification, recovery and reunification of missing persons, is the goal regardless of the circumstances surrounding their disappearance. 
The conference was also an examination of the sometimes complex and multifaceted nature of missing person cases. And it emphasized how some groups such as children, older people, LGBTQ, indigenous/native/transient populations, are more at-risk.