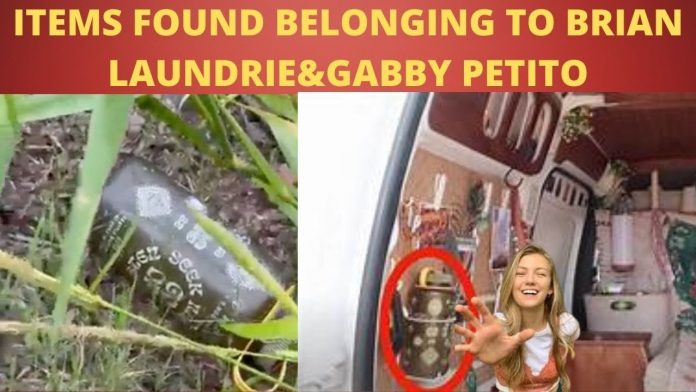 There is still a lot of speculation in the tragic Laundrie case. According to Steve Bertolino, the family's attorney, Brian Laundries, parents will not have a traditional funeral for their son. The 23-year-old Brian will be cremated. 
Brian Laundrie was considered a "person of interest" in the disappearance and death of his girlfriend, Gabby Petito. The fugitive's remains were recovered at the 25,000-acre Carlton Reserve that authorities have been searching in for a month. 
Brian Laundrie remains examination
The FBI was able to make the identification through dental records. But the coroner has been unable to confirm the cause of death. 
The remains were mostly skeletal, after possibly being submerged in the wetland area for weeks. And according to police exposure to wildlife, and the weather is also a consideration.
The skeleton is being examined by an anthropologist for "further evaluation." 
Bertolino says that the Laundries have not been contacted by the FBI or local police since the notification that remains found in the nature park were their son.
"No contact with (law enforcement) other than being informed of positive ID," Bertolino said.
Evidence found in Carlton Reserve
A backpack and a notebook were found near where the remains were discovered. It is possible they belonged to Brian or were attached to the Laundrie case. And the FBI is hopeful that the notebook is "salvageable." 
Authorities would like to read what's written in the notebook And remain hopeful that it could shed some light on his death.
A water bottle was also found in the nature park.
A Tik Toker, Olivia Vitale discovered the bottle allegedly in the reserve. And Internet sleuths point out that the container in Olivia's video looks like a water bottle in images taken by murdered Long Island native Gabby Petito.
The North Port Police Department in Florida confirms that the water bottle is now in evidence in the department.
Laundrie Case Timeline
July 2nd

Brian Laundrie and Gabby Petito begin an ill-fated cross-country trip.

Aug 12th

Police in Moab, Utah pulls the couple over for a "domestic dispute."

Aug 17th to Aug 23rd

Laundrie returns to North Port to empty out a storage unit. Flies both ways from Salt Lake City Airport.

Aug 24th

Last FaceTime between Gabby and her Mom.

Aug 25th

Last post made on Gabby's social media.

Aug 27th

Last time Gabby was seen. Brian is in a dispute with restaurant staff in Jackson Hole, Wyoming.

Sept 1st

Brian returns to North Port in Gabby's van without her.

Sept 11th

Gabby's family reported her missing. The Petito family was not responding to their worried texts and calls. 

Sept 15th

Brian Laundrie named a "person of interest" in Petito's disappearance. Brian and his family are not cooperating with the police.

Sept 17th

Brian was reported missing by his family. Last seen on Sept 14th later corrected to Sept 13th.

Sept 19th

Gabby Petito's

body is found in Spread Creek Dispersed Camping Area, near Grand Teton National Park, Wyoming.

Sept 23th

A warrant is issued for Laundrie's arrest. He is charged with unauthorized use of Petito's debit card and several of her bank accounts. Cash was taken Aug. 30 through Sept. 1.

Oct 20th

Brian Laundrie remains found in Carlton Reserve, Florida.