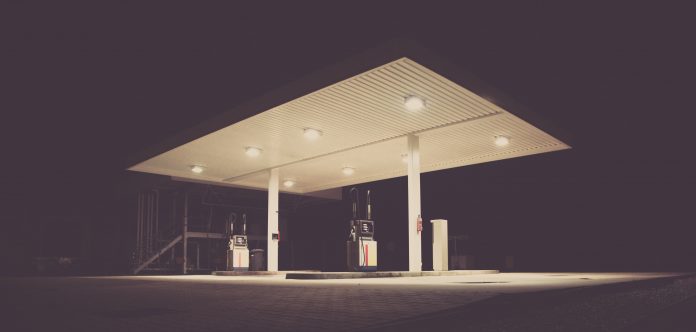 Earlier this week, ExxonMobil reported its biggest ever quarterly loss, citing the coronavirus pandemic's chokehold on the oil industry. It has been a tough year for the oil industry, which has seen a sharp decline in demand for oil, leading to a glut in prices.
From April to June, ExxonMobil lost approximately $1.1 billion following an earlier loss of $610 million during the first three months of 2020. This is the first time the company has reported a quarterly loss since it began operations in 1999, according to ExxonMobil spokesperson Casey Norton.
In a recent statement, ExxonMobil CEO and company chair Darren Woods said, "The global pandemic and oversupply conditions significantly impacted our second quarter financial results with lower prices, margins and sales volumes."
There is an upside to the losses, however. Wall Street predicted a loss of 64 cents per share when in reality the company lost only 26 cents per share.
Regardless, the loss in share value points to a major reversal in the fortune of oil titans. During the same period last year, the company reported a profit of $3.1 billion.
Compared to last year, the company's revenue was less than half the levels reported in 2019. According to Exxon, oil and gas outputs are down roughly 6% to 3.6 million barrels per day. This stroke of bad luck is not limited to ExxonMobil with other major players experiencing staggering losses throughout the pandemic.
That said, the reported losses have not affected payouts to shareholders. ExxonMobile plans on paying out dividends to the tune of 87 cents per share in September, a share price that has remained constant since last year.
Mergers and acquisitions have also continued amidst the pandemic, with Chevron's $5 billion acquisition of Noble Energy in July, giving the major oil producer an entrée into Mediterranean reserves.
As the world continues to grapple with the ongoing COVID-19 pandemic, big oil will have to brace itself — fondly thinking back on the pre-pandemic world.
————————————————–
Have a story you want USA Herald to cover? Submit a tip here and if we think it's newsworthy, we'll follow up on it.
Want guaranteed coverage? We also offer contract journalism here.  Just be sure you're comfortable giving up editorial control, because our journalists are dogged and will follow the story through to it's conclusion. The story will be published to our exacting standards, without regard for your preferred slant.
Want to contribute a story? We also accept article submissions — check out our writer's guidelines here.