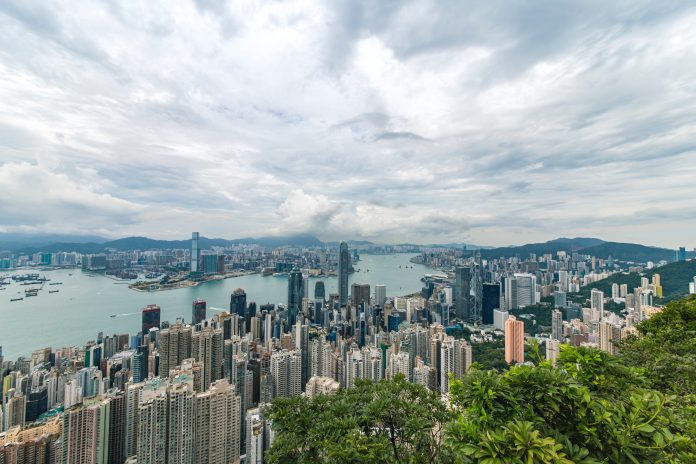 Carrie Lam, Chief Executive for Hong Kong, announced on Friday that the highly anticipated September legislative elections will be postponed by a year, citing coronavirus concerns.
The decision has drawn a mixture of criticism and praise from pro-democracy advocates as well as the Chinese government. Hong Kong invoked an emergency ordinance to postpone elections, which has received praise from Beijing.
Defending the move, Lam said "We want to ensure fairness and public safety and health, and need to make sure the election is held in an open, fair and impartial manner. This decision is therefore essential."
The semi-autonomous Chinese city has tightened restrictions, including social distancing, limiting public gatherings to two individuals at a time, and placing a ban on dining-in at restaurants after 6 p.m. This is a response to a recent surge in COVID-19 cases beginning in early July which have more than doubled as of Friday.
Pro-democracy opposition has characterized the postpone as a major setback in a bid to generate support against the pro-Beijing majority. Ahead of the postponement, 22 lawmakers issued a statement widely condemning the move.
"Incumbent pro-democracy legislators, who represent 60% of the public's opinion, collectively oppose the postponement and emphasize the responsibility of the SAR government to make every effort to arrange adequate anti-epidemic measures to hold elections in September as scheduled."
SAR is an abbreviation for the territory's official name, the Hong Kong Special Administrative Region.
Lam's postponement of the September elections has only increased tensions between Beijing and pro-democratic opponents, who have decried Beijing's implementation of a controversial national security law in late June where violators can be barred from running.
As a matter of fact, 12 pro-democracy candidates were barred from running in the upcoming election for not pledging allegiance to the local government and complying with the mini constitution.
Joshua Wong, a well-known pro-democracy activist was one of the 12 barred from running.
"Beyond any doubt, this is the most scandalous election ever in Hong Kong history … I wish to emphasize that no reasonable man would think that this election ban is not politically driven," Wong said in a Friday press conference.
China's behavior towards Hong Kong has been condemned by the U.S. as well as other major nations.
————————————————–
Have a story you want USA Herald to cover? Submit a tip here and if we think it's newsworthy, we'll follow up on it.
Want guaranteed coverage? We also offer contract journalism here.  Just be sure you're comfortable giving up editorial control, because our journalists are dogged and will follow the story through to it's conclusion. The story will be published to our exacting standards, without regard for your preferred slant.
Want to contribute a story? We also accept article submissions — check out our writer's guidelines here.