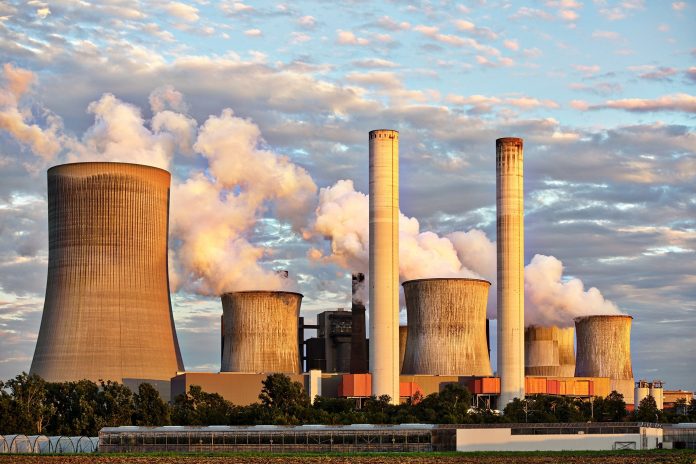 On Saturday, the oil-rich UAE opened the Barakah nuclear power plant for the first time ever, marking a major shift in sustainable energy production for the greater Arab world. Utilizing South Korean technology, the Barakah plant contains four reactors with only one reactor beginning to operate so far.
The project was slated for completion in 2017 but was repeatedly delayed due to safety concerns. While the UAE possesses massive oil reserves, the tiny Gulf nation has sought to diversify its energy production by utilizing solar and nuclear power.
Barakah is planned to provide a quarter of the country's energy needs, with further investment in solar power which has gained ground in the Middle East as a viable energy source. According to a handful of energy experts, the Barakah plan is an odd move since solar power is cheaper, cleaner, and poses less of a safety risk in a region marred by conflict and terrorism.
Nonetheless, UAE leaders have pointed to the Barakah plant as a symbol of the country's scientific progress. This follows the launch of the UAE's first ever Mars probe, further solidifying the country's move to be a scientific leader within the Arab world.
In a recent statement, the International Atomic Energy Agency (IAEA) showed support for the program:
"This is an important milestone towards commercial operations and generating clean energy. IAEA has been supporting [United Arab Emirates] from the beginning of its nuclear power programme."
Barakah's opening has not been free from criticism, however. Qatar, a rival Gulf nation, has described the plant as a "flagrant threat to regional peace and environment." There also remains the question of Iran, a direct neighbor to the UAE lying across the Gulf, which has been sanctioned by the United States for developing its own nuclear program.
For the UAE, the criticism is a secondary concern. Indeed, there is much to celebrate. Abu Dhabi head Crown Prince Mohammed bin Zayed al-Nahyan offered his congratulations in a tweet "marking this milestone in the roadmap for sustainable development."
It will be interesting to see whether the UAE's shift to nuclear energy will take in other Arab countries, including Qatar. Saudi Arabia has already planned to build their own nuclear reactors by 2040.
————————————————–
Have a story you want USA Herald to cover? Submit a tip here and if we think it's newsworthy, we'll follow up on it.
Want guaranteed coverage? We also offer contract journalism here.  Just be sure you're comfortable giving up editorial control, because our journalists are dogged and will follow the story through to it's conclusion. The story will be published to our exacting standards, without regard for your preferred slant.
Want to contribute a story? We also accept article submissions — check out our writer's guidelines here.