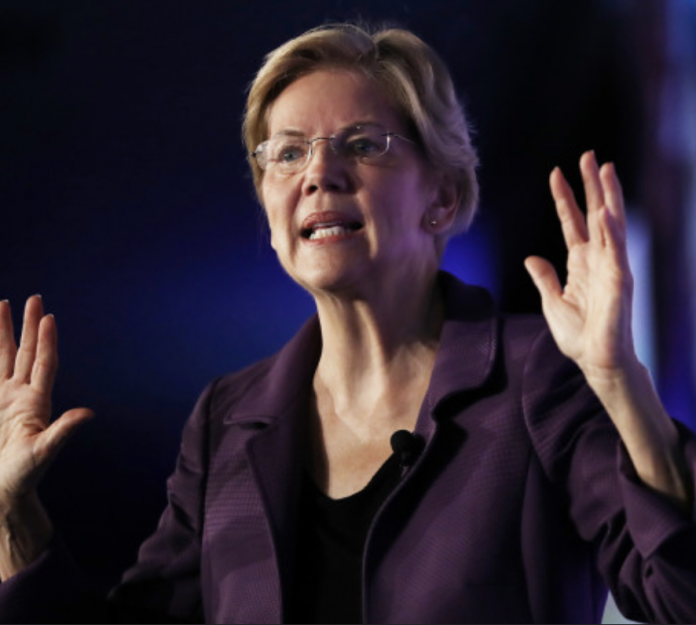 USA Herald previously covered Warren's censure of Facebook. To recap, Warren branded Facebook as a "disinformation-for-profit" machine; the 2020 Democrat furthermore stated that Facebook simply "takes the cash" they get from spreading fake news.
Despite Warren's attacks on Facebook, she continues to use the platform, especially as she campaigns to become the next commander-in-chief. This past weekend, Facebook responded to the claims which Warren made earlier this month via Twitter.
Reviewing Facebook's Response to Warren's Censure
The narrative surrounding Warren's censure of Facebook included claims that Facebook has an interest in helping Trump in the 2020 election. Furthermore, the Democrat candidate claimed that the platform's "negligence" enabled Trump's victory over Clinton in 2016.
In light of all this, Facebook responded to Warren's claims via Twitter. The social platform declared that the Federal Communications Commission doesn't look favorably upon censoring the speech of presidential candidates; Facebook also stated that voters and not companies ought to be allowed to decide the facts for themselves.
In their response, Facebook also included references to data which show that ads which encourage and discourage Trump's impeachment have run around broadcast airwaves over the past seven days.
Facebook's response reads as follows:
@ewarren looks like broadcast stations across the country have aired this ad nearly 1,000 times, as required by law. FCC doesn't want broadcast companies censoring candidates' speech. We agree it's better to let voters—not companies—decide. #FCC #candidateuse https://t.co/WlWePjh1vZ

— Facebook Newsroom (@fbnewsroom) October 12, 2019
Impeachment messaging has dominated broadcast airwaves over the past week.

Pro and anti-impeachment messages from @realDonaldTrump and @TomSteyer have aired nearly 3,000 times in the last 7 days on local broadcast in the first four primary states. #impeachment pic.twitter.com/g42Lk7JYmn

— Advertising Analytics (@Ad_Analytics) October 12, 2019
Critics of Warren have frowned upon her admittedly publishing a dishonest ad for the sake of "testing" out Facebook's ad systems.
How Did Warren React to Facebook's Response?
Judging from Warren's reaction to Facebook's message, the company did little to change her mind. In fact, the 2020 Democrat professed that Facebook's response merely "made her point." Warren then questioned why Facebook changed their policies; this came after repeating her prior assertion that Facebook is a "disinformation-for-profit" machine.
Warren's reaction to Facebook reads as follows:
You're making my point here. It's up to you whether you take money to promote lies. You can be in the disinformation-for-profit business, or you can hold yourself to some standards. In fact, those standards were in your policy. Why the change? https://t.co/CE766Jpwoo

— Elizabeth Warren (@ewarren) October 13, 2019
Notwithstanding Warren's censure of Facebook, the likelihood of her withdrawing from the platform altogether is slim to none. Facebook, like other social media platforms, allows for politicians from all sides of the aisle to connect with voters. This is especially important for candidates who are running to become the next president of the United States.
This month does not mark Warren's first time of criticizing Facebook. She's also previously gone after Amazon, Google, and Apple; per Warren's own admission, she believes that "breaking up" big tech companies is important and necessary.