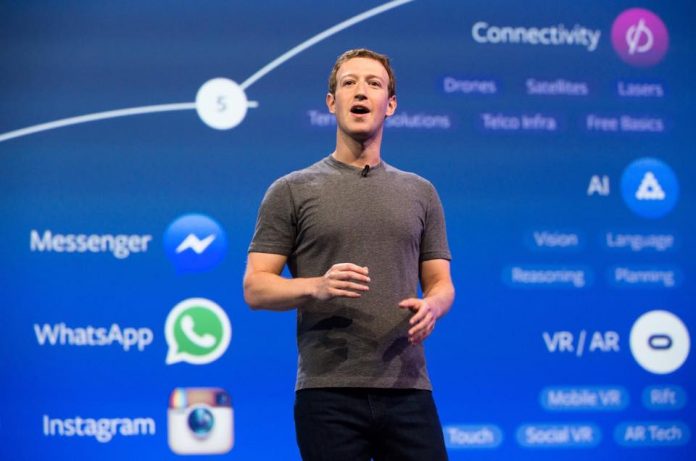 Facebook CEO Mark Zuckerberg announced that the social network giant will start verifying every advertiser seeking to run political ads on its platform. It will also require all users who manage large pages to verify their identities or locations.
In a blog post on Friday, Zuckerberg said, "This will make it much harder for people to run pages using fake accounts, or to grow virally and spread misinformation or divisive content that way."
He noted that the United States, Pakistan. Mexico, India, and Brazil more countries are having elections next year. He emphasized that supporting positive discourse and preventing interference in these elections are his top priorities for 2018.
Earlier this week, Facebook eliminated more than 270 pages and accounts operated by Internet Research Agency (IRA), a Russian organization. The social network giant found that the Russian IRA spread divisive content and interfered in the 2016 U.S. presidential election.
According to Zuckerberg, Facebook deployed new AI tools after discovering the Russian interference in 2016. As a result, the social network giant identified and removed tens of thousands of Fake accounts leading up to the 2017 French, German, and Alabama Senate special elections.
The verification process is another big step that Facebook is taking to protect the integrity of elections.  The social network giant will prohibit advertisers from running political ads on its platform if they fail to pass the verification process.
Facebook supports regulation of political ads online
Additionally, Facebook will require advertisers to label the political ads and show who paid for them. It is starting these new requirements in the United States and will expand its implementation worldwide in the coming months.
The social network giant will hire thousands of people to help verify advertisers and large pages. "We're committed to getting this done in time for the critical months before the 2018 elections," said Zuckerberg.
Furthermore, Zuckerberg acknowledge that these steps cannot stop all people from trying to game the system. However, he pointed out that "it will make a lot harder for anyone to do what the Russians did in 2016." It will be more difficult for any entity to use fake accounts and pages to run advertisements."
Moreover, Zuckerberg said Facebook supports the Honest Ads Act to raise the standard for all political ads online. He said, "Election interference is a problem that's bigger than any one platform."