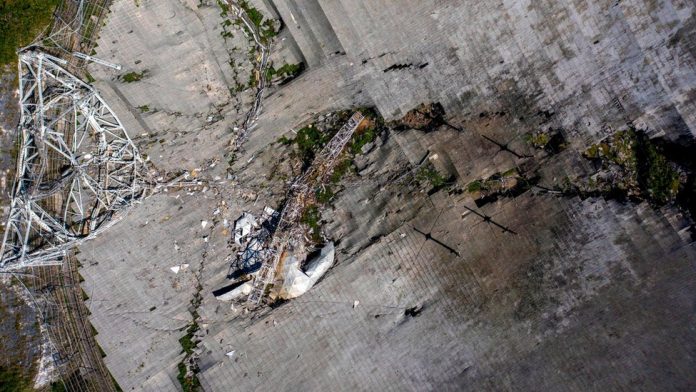 The Arecibo Observatory, and radio telescope site in Puerto Rico totally collapsed and was destroyed on Tuesday. The site served as a world-class resource for astronomy and geospace research for 57 years. 
The renowned Arecibo was featured in some film classics including the James Bond film "Goldeneye" and Carl Sagan's thriller "Contact" starring Jodie Foster. It also played a key role in many advances in the world of astronomy.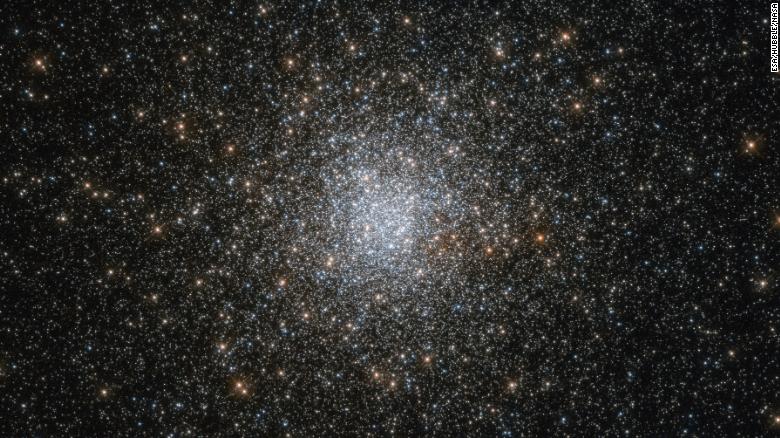 Damage and loss at Arecibo Observatory
In August the Arecibo sustained some serious damage when a socket holding the auxiliary cable snapped. More damage happened on November 6 when support cables broke.
Yesterday, the telescope's 900-ton receiver platform plummeted  400 feet and crashed onto the reflector dish below. The 1,000-foot diameter reflector dish was shattered in areas where the impact occurred.
Dr. Jonathan Friedman, a scientist who worked in the Arecibo Observatory for years, described the collapse to Puerto Rican WAPA-TV. "At first, I thought it was one of the earthquakes that we felt in January. It sounded like a train or an avalanche. The rumble lasted a few seconds," Friedman said in Spanish.
Arecibo was being decommissioned 
The U.S. National Sci­ence Foundation (NSF)  announced its decision to decommission the Arecibo Observatory and space telescope on November 19, 2020.