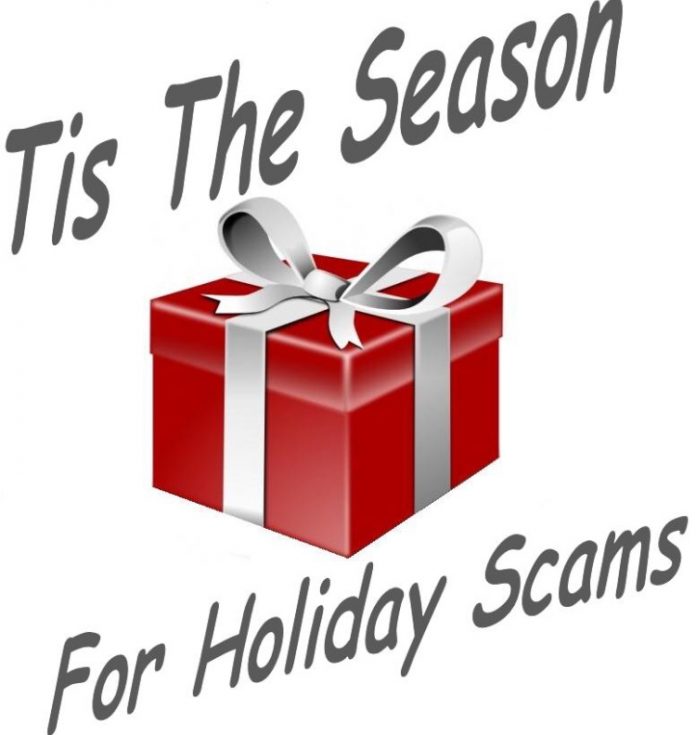 The COVID-19 pandemic has pushed millions and millions of people, businesses, organizations, and many other entities to use various devices and technologies particularly the internet to accomplish their tasks.
This ever-increasing dependence on technology amid the global public health crisis is referred to as techno-pandemic. This holiday season, which started on Thursday, Thanksgiving Day, people from all walks of life are spending a substantial amount of time on the internet. A majority are now doing their Christmas or holiday shopping online. 
A record-breaking $189 billion will be spent this 2020 holiday shopping, according to an estimate by Adobe Analytics. 
Fraudsters and scammers are also busy devising a scheme to steal money from unsuspecting consumers doing their holiday shopping on various retailers' websites and online marketplaces like Amazon.com (NASDAQ: AMZN). Be aware that cybercrimes are on the rise and holiday scams are everywhere. Don't become a victim!
Before you dive into the spirit of this season,  be aware of the different ways scammers try to approach, lure, or trick consumers. 
Phishing ads and emails
Online shoppers need to be diligent about what gifts they buy and where they buy them from. The scammer counts on catching you unaware. Phishing emails have been around forever. But now, there are phishing pop-up ads to contend with.
Don't click on emails that offer you half-price deals. And that goes for ads that pop-up on your screen, as well. Don't fall for them. If a deal seems too good to be true, it most probably is. Extremely low discounts or free gifts, as incentives to buy, are usually fake offers.
Data breaches and credit card skimming
Another thing to watch for while shopping is credit card skimmers. They steal your personal information when you swipe a credit or debit card at an ATM, gas pump, or payment kiosk. They can also get your data by attacking a site where your credit card information is stored.
When a company website is attacked and its customer's private information may have been breached they will usually send out emails alerting you to the situation. Most banks have encountered this. 
But in some cases, you may not realize that the fraudster has your private data until they start charging on your card. 
Ways to protect yourself from holiday scams
Always buy directly from a secure and reputable website or from Amazon.

Don't give out credit or debit card information unless you have initiated the purchase or transaction.

Don't click on emails, posts, or pop-up ads that look too good to be true.

Verify the seller before making a purchase. Even if you go through an online marketplace or auction website, check feedback, and ratings.

Track your order through your original confirmation email. Keep the buyer-seller link established by your order until your purchase is safely delivered.

Track your credit card purchases and check your bank statements often to make sure no skimming is hitting your accounts.
Report scammers
Contact your bank, credit card, or financial institution immediately when you discover evidence that you have been scammed.

Contact local law enforcement.

It is also worthwhile to file a complaint if the scam is online with the FBI's

Internet Crime Complaint Center. 
—————————————-
Have a story you want USA Herald to cover? Submit a tip here and if we think it's newsworthy, we'll follow up on it.
Want to contribute a story? We also accept article submissions – check out our writer's guidelines here.