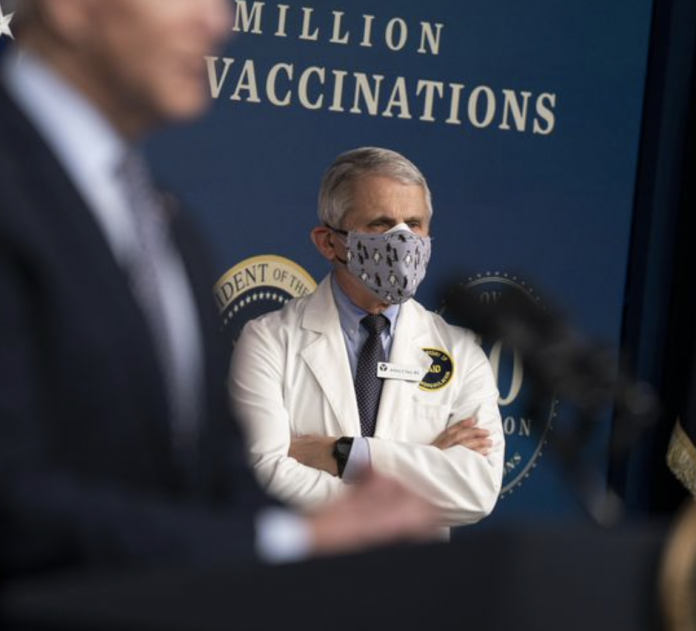 Thanks to the Freedom of Information Act (FOIA), thousands of emails from Dr. Anthony Fauci during the earliest days of COVID were released earlier this month.
These emails paint a very different picture of Fauci than the one his fans present; they also show that Fauci was less than candid and forthcoming about funding for gain-of-function research, face coverings, China's role in COVID, and more.
Understandably, many Americans have questions. While Democrats are largely rushing to Fauci's defense, amid the email leak, Republicans aren't letting the health official off the hook. Conservatives maintain that Fauci needs to answer for these inconsistencies; other Republicans are supportive of criminally investigating Fauci, reviewing his finances, and having him testify under oath before Congress.
Earlier today, Fauci pushed back on what he called "attacks" from the GOP.
Fauci on criticism from the Republican Party
On Wednesday, Fauci opined during an MSNBC interview that criticism of him and his emails is tantamount to "attacks on science."
Shortly thereafter, Fauci claimed that points which conservatives are making regarding his inconsistencies are "preposterous"; this arrived before Fauci alleged that all of his remarks on coronavirus are rooted in science and have been since the very beginning.
Per Fauci, "science and the truth" are under attack. However, many conservatives are looking to get to the bottom of the truth. Fauci went from favoring no masks, to one mask, before promoting double masking. The health official has also criticized Republican governors, while lauding Democrat governors, even when certain blue states had more coronavirus cases per capita than their red counterparts.
Even on the masks, there is a strong argument that Fauci did not communicate honestly with the public. When first asked about his shift in views on masks, Fauci said he originally discouraged mask use to leave some available for health officials. This shows that the health official knowingly lied to accomplish what he viewed as a "greater good."
More questions to come
On social media, reports have surfaced that additional Fauci email leaks may be on the way. In the meantime, though, questions about the original email leak are not going away.
Americans deserve to know the motivation of notable contrasts between emails Fauci sent privately and statements he made publicly. This is what Republicans and conservatives seek to ascertain.