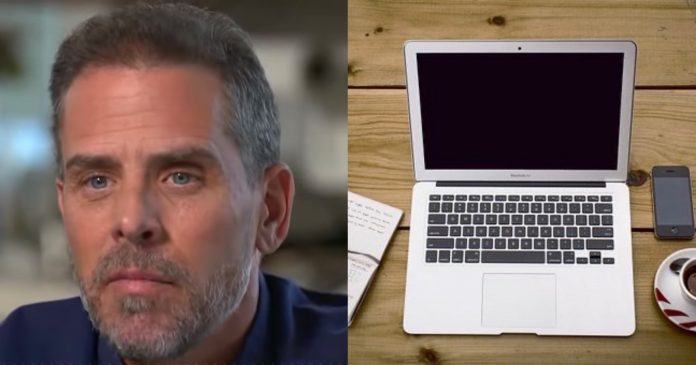 Assistant Special Agent in Charge, Timothy Thibault, resigned last week. The 25-year-veteran FBI agent was under scrutiny amidst last month's Whistleblower claims. 
He is alleged to have shielded Hunter Biden from criminal investigations into the many laptops "reveals" and his questionable foreign business dealings.
Thibault has been on an extended leave from his job after allegations against him surfaced last month. He was reportedly forced out for obstructing FBI investigations of the first son. His high-ranking position allowed him to halt legitimate inquiries. 
Sources say that Thibault, who was posted in the Washington field office was reportedly escorted out of the building last Friday by two "headquarters-looking types." 
Zuckerberg interview 
Facebook founder Mark Zuckerberg unwittingly highlighted the situation. Last week Zuckerberg said in an interview on "The Joe Rogan Experience" that during the 2020 election the social media platform repressed all reporting about Hunter Biden's laptop. 
The media giant was influenced by vague FBI warnings about Russian interference.  And by the letter signed by many intelligence officials which claimed the laptop was "Russian propaganda."
"Basically, the background here is the FBI, I think, basically came to us — some folks on our team — and was like, 'Hey, just so you know, like, you should be on high alert,'" Zuckerberg said on the podcast.
Whistleblower claims to gain traction
The New York Post did some in-depth reporting on Hunter Biden's abandoned laptop. The laptop was filled with hundreds of emails related to some seriously shady overseas business deals.
 As soon as the story appeared it was suppressed in the media, allegedly at the behest of the FBI, who had by that time had the laptop for almost a year.
 Sen. Chuck Grassley, the top Republican on the Senate Judiciary Committee, demanded the FBI look into the whistleblower's accusations. It was alleged that all investigations into Hunter were shelved. And that Thibault had a very public political bias in favor of President Biden.
Grassley sent an official Senate letter to FBI Director Christopher Wray and Attorney General Merrick Garland in July.  
The letter detailed how Thibault and FBI supervisory intelligence analyst Brian Auten were involved in planning to "undermine derogatory information connected to Hunter Biden by falsely suggesting it was disinformation."
"Thibault allegedly ordered the matter closed without providing a valid reason as required by FBI guidelines.…. [and] subsequently attempted to improperly mark the matter in FBI systems so that it could not be opened in the future," Grassley wrote.
The FBI and Justice Department have been accused by "highly credible whistleblowers" of burying "verified and verifiable" dirt on the president's scandal-ridden son Hunter.
"You have an obligation to the country to take these allegations seriously, immediately investigate and take steps to institute fixes to these and other matters before you," Grassley emphasized to Wray and Garland.