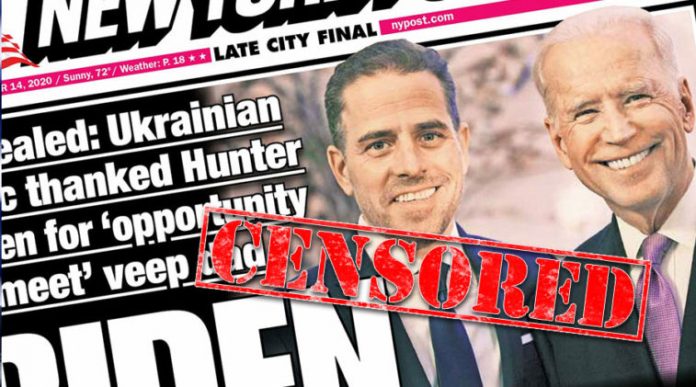 This week White House press secretary Jen Psaki just shrugged her shoulders when the White House Press Corp finally asked her about her election claims. The Hunter Biden laptop story has been suppressed for over two years. And anyone that tried to tell it was cut from social media. 
At that time the media echoed Jen Psaki and the Democrat's talking points that Hunter Biden's laptop was "Russian disinformation." 
Even Joe Biden who was the Democrat Presidential candidate used that line at a campaign stop.
The irony is that Russian President Vladimir Putin does have an active disinformation media. Although most of it is directed at his own people. 
Hunter Biden laptop is no secret in Washington 
In the summer of 2020, a laptop surfaced that was turned over to the FBI from a Wilmington, DE computer repair shop. It was Hunter Biden's laptop. And it was filled with a litany of his company's alleged corruption and potentially illegal activities.
There were some surprising revelations. But everyone in DC already knew of the blatant, barely hidden corruption of the Biden family. It had made more than a few ripples while Joe was the VP.