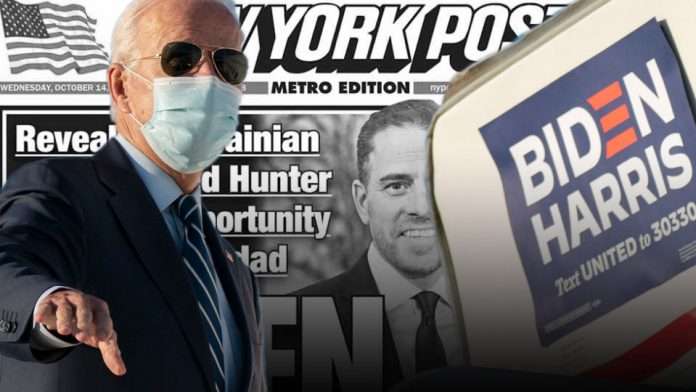 There is evidence that first-son Hunter Biden asked for a $2 million "retainer" from Libya in 2015. And he promised that it would be a downpayment for the release of Libyan funds frozen by the Obama administration when his Dad was vice-president. Last year a similar pattern of behavior was reported by the New York Post. But media lies and censorship suppressed the story.
The Insider information comes from two emails. The first dated Jan. 2015, from Sam Jauhari to Sheikh Mohammed al-Rahbani, both were Democrat donors. 
"Per phone conversation I met with #2 son, he wants $2 per year retainer… his dad is deciding whether to run or not," wrote Jauhari.
He described Hunter's "positives" as being chairman of the UN World Food Program. And being a business partner of John Kerry's stepson.
He also went into Hunter's negatives. The fact that Hunter had a serious crack cocaine addiction issue. And that he had been booted out of the military.
The most recent report is that Hunter Biden solicited an annual $2 million retainer to recover Libyan assets. And this happened while his father Joe Biden was vice president and thinking about running for president. If true, this would be a crime whether the Libyans paid him or not. 
Media Lies and misinformation
The report by the Business Insider is not on the hard drive that was turned over to the FBI from a Wilmington, DE  computer repair shop in October 2020.
Last year, just weeks before the election the New York Post published copies of a different set of "smoking gun" emails.  The emails revealed that candidate Joe Biden had been compromised by his son Hunter's business ties to Burisma Holdings in Ukraine. There are also emails with wealthy Russians and government-connected Chinese companies where Hunter is promising access to his father for cash.
 Investigative journalist Glenn Greenwald says the media has been lying to the American public about the Biden family business.
The Biden family has become enriched especially where his son and brother are concerned about selling access to Joe. This influence-peddling scheme seems to be a decades-old open secret in D.C.
When the laptop story hit Twitter it was quickly removed along with any possible links. Facebook banned and suppressed the story. Twitter shut it down, as well. 
Joe Biden's 2020 campaign dismissed the October laptop story as part of a Russian disinformation operation. Hundreds of ex-intelligence officials still signed a document claiming this was somehow Russian "disinformation". 
Most major media sources did not cover the story. And when they did it was to deny it or to blame Trump. The media lies were repeated and amplified.
So-called "fact-checkers" lied and said the story was false. 
Another Hunter scandal may be censored
One of the principals in the laptop's email chain quickly came forward to confirm their veracity. Then-Director of National Intelligence John Ratcliffe said "there is no intelligence" indicating the laptop was part of a Russian disinformation effort. And the FBI has had the laptop "under investigation" since 2019. 
The cache of 103,000 text messages, 154,000 emails, more than 2,000 photos, and videos has since been authenticated by cyber experts. The laptop's owner, Hunter Biden, has not been charged with any crimes. 
"[This] meant that the media outlets, all of them, pretty much, with a few exceptions, deliberately lied to the public in the weeks before the election by telling them this was Russian disinformation when they knew it wasn't true," Greenwald emphasizes.
So now there is another Hunter Biden "bombshell." And make no mistake there are people in prison in the US today for lesser crimes than the corruption in Burismo or the attempted $2 million bribery of Libya.
It might be interesting to see if this story is denied and suppressed. Or maybe this time it may be investigated and reported.