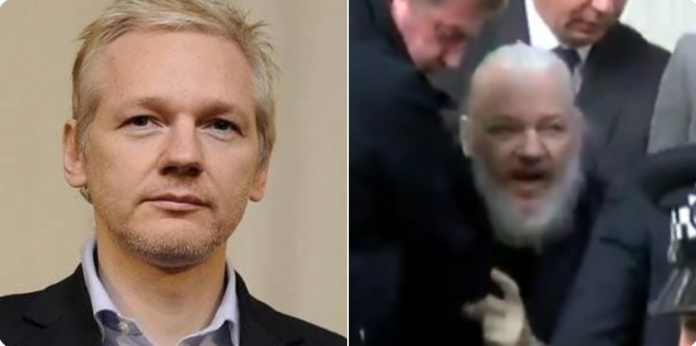 In 2017, the CIA was planning the possible kidnapping or assassination of Julian Assange, the Wikileaks founder. This took place when Julian Assange had been trapped for five years in London at the Ecuadorian embassy.
In one of their assassination scenarios, they asked British authorities for help.
This report comes from  Zach Dorfman, Sean D. Naylor, and Michael Isikoff. While he was holed up at the Ecuadorian embassy in London the US was planning his demise. Assange's disappearing plan scenarios were reportedly made for Mike Pompeo, Trump's CIA chief who took office in January 2017. 
The US intelligence community was allegedly outraged at Wikileaks publishing its secret CIA hacking tools in March 2017. The so-called Vault 7 top secret information was  "the largest data loss in CIA history."
The extreme measures targeting Assange were never approved. But no action was taken since Trump's White House attorneys objected to the agency's plans.
Julian Assange Journey to Prison
Assange first took refuge in the Ecuadorian embassy in 2012.