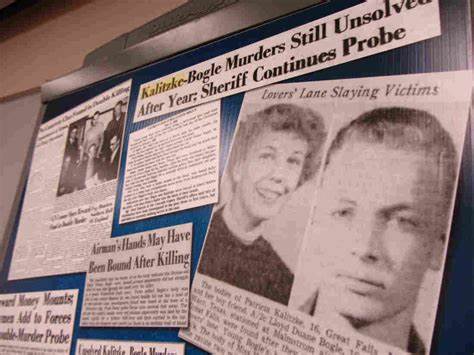 For almost 4-decades the death of a newborn baby remained a mystery. Then in 2021, Theresa Rose Bentaas, 60, received a 10-year prison sentence for the death of her child. The case was solved when she was DNA-linked as the mother. 
A cold case from 1981 
In February of 1981, the body of a newborn baby was found. The child, known as "Baby Andrew," was found wrapped in blankets, in a ditch, on the outskirts of Sioux Falls, South Dakota.  
71-year-old Lee Litz was 31 when he found the body. He has never forgotten that day. And testified that he was test driving a jeep with friends on Feb. 28, 1981, when he spotted the blankets.
"My curiosity got the best of me, and I went over to see what it was," Litz said to the court. "That's when I found Andrew laying there with his back towards me."
An autopsy, at the time, could find no sign of violence or trauma. The determination was made that the infant likely died from failure to assist in maintaining an airway during his birth or from exposure.
The baby was given the name Andrew John Doe. And the community provided a headstone when the baby was buried. The police were unable to find the infant's parents. And with little to go on the case went cold.
DNA-linked mother and child
In 2009, Sioux Falls detective Webber had the infant's body exhumed to obtain DNA evidence. Initial database searches gave no results. By 2019 the developing search-science had evolved.