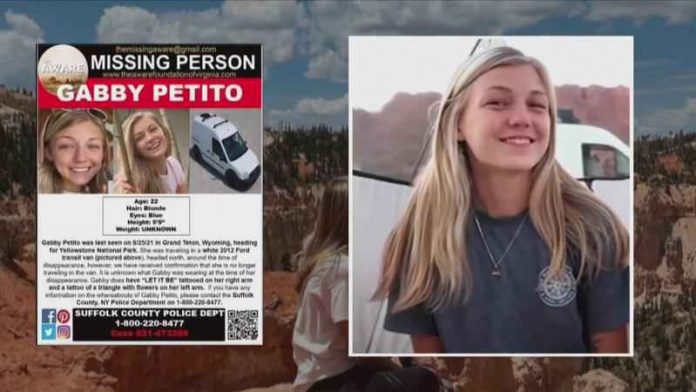 According to the FBI report Brian Laundrie,23, the boyfriend of Gabby Petito, left a notebook confessing to her murder. And then he committed suicide.
What started out as an adventure when Petito and Laundrie left New York in July. Had turned into a nightmare as the couple's dream to tour the western United States fell apart.
#Vanlife social media influencer Gabby Petito was reported missing by her family on September 11, 2021. And she vanished on a road trip in a converted campervan with Laundrie. 
The "engaged" couple were posting videos. And their trip was well-documented online until Gabby disappeared. Ironically it was YouTubers who captured images of her van that led to the discovery of her body a month later.
Petito was reported missing when her mother discovered that Brian Laundrie had returned in her van to his parents' home in North Port, FL. He had been home since September 1st. And 22-year-old Gabby Petito was not with him. 
The Tampa FBI said Friday that the "investigation will be closed in the near future."
Gabby Petito Family meets with FBI
The Gabby Petito family met with the FBI in Tampa for over 8 hours. And they said there was no doubt that Laundrie killed their daughter.